How To Wash Kids Wool Scarves?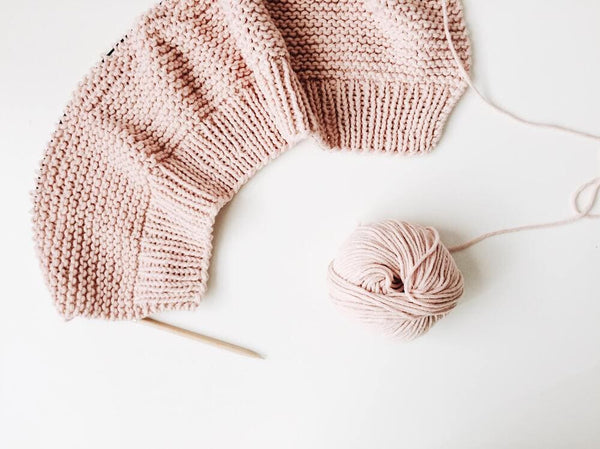 Wool scarves are one of the best winter accessories to style and keep your kids' necks warm. Woolen scarves have a fine finish; these are soft to touch and allow easy movements. But any mishandling when washing wool can make it rough and cause piling. Frequent washing may reduce the lifespan of your kid's scarves. Therefore, care is necessary while washing woolen scarves.

If you want to keep your kids' scarves, whether woolen or knit, as new as you bought them today, this post is for you. Keep reading and learn how to wash kids' wool scarves.
How Do You Wash a Wool Scarf At Home?

Most parents prefer dry cleaning the woolen items. But it costs too much. It is better to spend that amount on something worthwhile. You can easily wash your kid's wool scarf at home. Though frequent washing damages the delicate scarf fabric, kids can mess their winter outfits in seconds. Therefore, there are no more options other than washing scarves.

You can use both hand and machine wash methods to wash your kids' scarves at home. Here are steps to hand wash woolen scarves.
Soak the scarves in mild soapy cold water for 15 minutes.
If the scarf has stains in one place, dip the area in water and use mild soap.
Use a clean and damp cloth to remove soap residue from the stained area. Make sure not to use a cleaning fabric that leaves lint on the scarf.
Rinse the scarf until all the detergent is removed.
Don't wring the scarf. Instead, use a towel to absorb moisture. Or you can just replace soapy water with clean water until all the detergent is gone.
Hang it to dry without wringing. However, it is better to lay the scarves flat for drying since hanging can cause more stretching.
You can make woolen scarves washing a fun activity for your kids. Your kids can help you with washing scarves. This way, they can spend their time in some productive activity and reduce their workload.
Can You Wash Wool Scarves in Washing Machine?

Yes, you can wash woolen scarves in the washing machine, but make sure to select the delicate washing mode. Also, use cold water in the cycle and add a mild detergent to the machine. Here is the step-by-step process of washing wool scarves in the washing machine. 
Set your washer in delicate washing mode.
Add cold water to the tub since a high water temperature can damage the delicate wool fibers.
Set the washer's short spin cycle.
Don't wring the wool scarves.
Remove excess moisture by wrapping the scarves in a towel.
Hang them out in the open air.
How To Care for Woolen Scarves?

Woolen fabric dissipates any moisture it gets. It regulates temperature and has anti-allergenic properties. Moreover, it repels odors and needs less frequent wash than other fabrics.

Here are some of the tips to care for woolen scarves.
Make sure to use a mild shampoo or especially wool shampoo to wash woolen scarves. Such washing liquids lack enzymes that can damage the fabric and break down wool molecules.
Never use conditioners or fabric softeners for your kids' scarves.
Hang woolen fabrics outside in fresh air for some time.
Always use hand wash for the hand-knit scarves.
Avoid hot water, tumble dryer, and sudden temperature changes while washing your kids' wool scarves. It may cause shrinkage.
Use a wool comb or electric wool shaver to remove pills or lint balls from scarves.
Never wash woolen fabrics with other clothes to prevent piling.
How To Keep Wool Scarves Soft?
To keep your wool scarves soft, you can use a cupful of vinegar diluted with water. Vinegar fights odor and disinfects the fabric. After this, leave your scarf flat to air dry in a well-ventilated area.
How To Wash a Hand Knit Wool Scarf?

For a knit scarf, a machine wash is an absolute no. You can easily hand wash your kid's knit scarves since a washer can stretch or pull your scarf out of shape.
The steps to hand wash a knit scarf are here.
Fill a bucket or washbasin with slightly warm water.
Add gentle washing liquid to the water.
Make suds by gently swishing the water through your hands.
Soak the scarves in foamy water.
Never rub or scrub the knit scarf.
Gently soak the scarves once or twice in water.
Let the scarves soak in soapy water for a few minutes.
Gently squeeze the scarves to remove extra water.
Keep replacing the water until all detergent is removed.
Use a dry towel to absorb excess moisture.
Leave the scarf flat to dry in a well-ventilated area.
Final Thoughts
Kids look cute wearing woolen scarves. This winter accessory is also used to decorate a snowman. You can easily wash your kid's wool scarves at home and in a washer, but make sure to follow the care guidelines mentioned in the post. By applying our mentioned tips, you can keep the scarves as new as they were when you purchased them.