How Many Clothes Do Kids Need?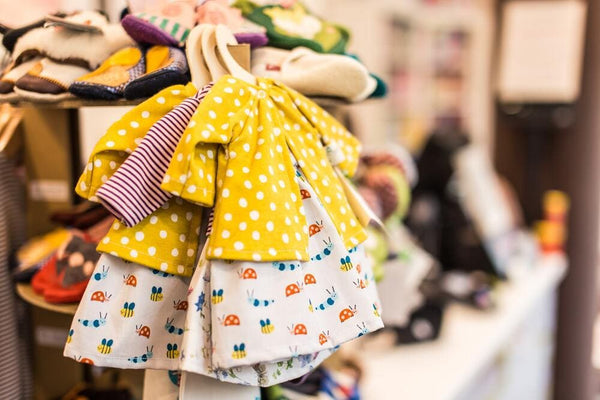 Kids need a reasonable number of clothes that parents can easily handle. As a parent, if you keep purchasing new clothes when your kids don't need them, it means you are increasing your burden. When you declutter kids' closets flooded with outfits, you find a lot of outgrown clothes that your kids had worn not more than once. Similarly, you need to do laundry twice a week in a busy schedule.

Whenever you open your kids' closet flooded with too many clothes, most probably, you'll question yourself that why I have purchased more than one outfit per day for my kids. How many clothes do kids actually need? Read the post and know exactly how many clothes kids need.
How Many Clothes Should Your Kids Have?

The number of clothes that your child needs depend on age, weather, storage space, and budget. If you have growing kids, they may need more than one outfit one day. School-going kids need one set of clothes per day and two backups for accidents. Kids change dress daily; therefore, one to 2 dresses will be enough.
How Too Many Kids Clothes Impact Your Life?
Too many kids' clothes will badly impact your life. They take more time in the organization and doing laundry. If you have a limited storage space, it will feel like your kid's clothes have taken over the house. Similarly, you run out of space for drying the piles of laundry. Moreover, you spend the time that your kids need washing too many clothes.
How Many Clothes Does a Newborn Need?

Your newborn might need several outfits due to unpredictable body fluids. Throwing up milk and diaper leaking accidents are common if you are the mother of a newborn child. Usually, newborns' yellowish potty stains are hard to remove. It overburdens a mom and creates a mess in no time. Mostly, you also need to wash to blanket and other soiled bedding.

For newborns, 5 to 10 sleepers or onesies are enough. Besides sleepers, a couple of pairs of socks and mittens are necessary for keeping the hands and feet of your baby warm. Infants grow quickly; therefore, you should purchase a size bigger.
How Many Clothes Does a Two-Year-Old Need?
Toddlers make clothes dirty too soon; therefore, they should have 3 to 4 pairs of clothes per day. Besides outfits, your toddler will need 4 to 5 pants, 4 to 5 leggings, 3 to 4nice dresses to attend outdoors, 5 to 10 pairs of socks, etc. By purchasing separate leggings and pants, your toddler can wear the same outfit in different ways.

Train your kids to wear a night suit before going to bed. They should have 2 to 3-night suits in their wardrobe. Kids' dresses lose their charm if they wear them while sleeping. Wearing a night suit keeps their daily wear outfits in good condition.
How Many Outfits Should a Child Have for Back To School?

A boy should have 2 to 3 top and bottom dresses, two lightweight and one heavyweight jacket, 4 pants, 4 shirts, etc. Girls also need 2 to 3 dresses, 4 pairs of shoes, 5 pairs of socks for back to school. The Covid-19 pandemic has introduced another must-have accessory named a mask for back to school. These clothes may be more or less depending on your budget, area's weather, and storage space.
How Many Pajamas Should a Child Have?

During potty training, kids may need more pajamas because accidents can happen at any time. But once they are potty trained, they should have at least 5 pajamas. On the other hand, girls should have 4 to 5 tights to wear under dresses. 5 to 10 pajamas are enough for babies under one year because they often deal with a leaking pamper.

You can also add more essential accessories to your kids' wardrobe if needed. Meanwhile, make sure to consider the upcoming season while shopping for kids. For example, if summers have almost ended, you should avoid purchasing light clothes because kids will outgrow until next year.
Final Thoughts
Hopefully, you'll get an idea about how many clothes kids need by reading this post. If you learn the art of managing your kids' wardrobe, you'll never get frustrated or feel overburdened. Sometimes, your kids have too many clothes, but you think they are still not enough. Other times, you have minimum clothes, but you think they are enough. However, you should purchase only essential clothes rather than stuffing the closet. It will save money and prevent you from getting stressed with organizing chores.