How Can You Help Others on Christmas 2021?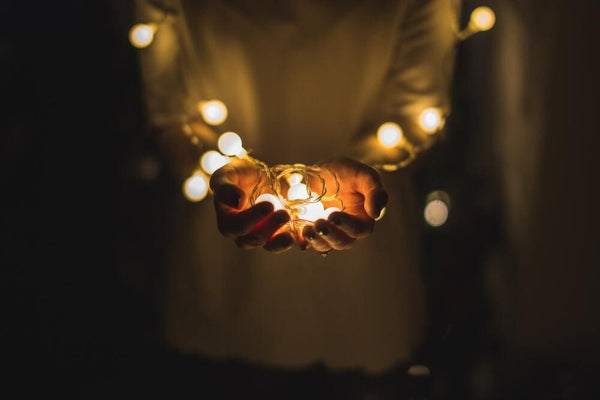 Christmas is all about merriment, gift sharing, and helping the poor and less fortunate. During the ongoing impact of COVID-19, the unemployment rates have risen higher in the past two years. Many families are still struggling to meet their ends. Therefore, the Holiday season will be challenging for those financially affected by this pandemic. It's the right time when you can help those who really need to get helped.

This post is for you if you wonder how to help others on Christmas 2021. Let's enjoy the season of goodwill and actual happiness of Christmas by helping others.
How Can You Help Others on Christmas?
According to research, helping others can improve your mental health, well-being, and mood and reduce stress. It means when you help others, the happiness you feel is pure. So, one should experience Christmas's actual meaning and purpose by helping others.

Below are some ideas you can apply to help the less fortunate on Christmas.
1. Donate For Needy Children

The COVID-19 pandemic has left many orphans and single parents struggling to meet their daily requirements. In short, kids have lost their fundamental rights of education, protection, and health. Therefore, you should donate to help needy children. Several child protection organizations accept these donations. You can also donate your kids' slightly used toys, clothes, and shoes in good condition. Also, use social media networks to raise voices against children's critical issues.
2. Spend time With Elderly
Older people are already living a lonely life, and the COVID-19 pandemic isolation has made them lonelier. You can help the elderly by bringing them their desired item and wish cards. Also, spend time with them and listen to them.
3. No-Gifts Christmas
According to the latest research, Americans spend $15.2 billion on unwanted Christmas gifts. 61% of Americans claim that they receive at least one gift each holiday season that goes waste. Similarly, billions are spent on the packaging of Christmas gifts. So, why not be the first to celebrate and say yes to no gifts Christmas? Instead, donate this money to those who can't afford Christmas celebrations and present sharing.
4. Volunteer at A Food Bank
Besides clothes, shoes, and education, young kids suffer from hunger and lack of food sources due to Covid-19 impacts. Christmas is the right time when you can volunteer at your local food bank. In this way, you can help the less fortunate this Christmas.
5. Help Homeless
December is the time of the year when winter is at its peak. Usually, homeless people sleep outside shops under the sky in extremely miserable conditions. They lack warm clothes, blankets, food, and even shoes. You can provide them with food, warm clothes, and a blanket.
6. Blood Donation

Several people die in road accidents every year due to excessive blood loss. Some kids with thalassemia hardly get the blood from a specific group. Therefore, your blood donation can save a life. If you are healthy and meet the blood donation criteria, do it on Christmas.
7. Donate at Vet Care Centers
Many people can't afford their pet's treatment due to poverty. Almost all vet care centers and pet shelters accept donations. This Christmas, save a pet with your donations.
8. Help the Families of Health Care Providers
During Covid's first and second wave, healthcare providers, including doctors, nurses, and even their families, suffered greatly. If you know such families nearby, ask them if they need any help.
How Can You Help Your Family at Christmas?

Your family must be your priority before you help others. If someone in your family needs financial support, your help can change their life quality.

Below are some suggestions that will help in your family support. 
If someone in your family has a wish that can't be fulfilled because of a limited budget, surprise him by completing his wish. For example, if you have listened to someone else's child wishing to get the car your kid owns, surprise them by purchasing that car.
Surprise your wife by giving her favorite tea set or any crockery item she wanted to purchase but didn't.
Gift Christmas clothes and accessories to your kids. In this way, your money won't waste, and kids will also get their favorite outfits.
Final Thoughts
Everyone has a right to enjoy Christmas. But unfortunately, some less fortunate can't celebrate the Holiday season due to a lack of resources. Your small help can bring a smile to the faces of many less fortunate people. You can help your poor friends, family members, and relatives by following our suggestions. In this way, no one will be sad on this festive occasion.