10 Super Fun Rainy Day Activities For Kids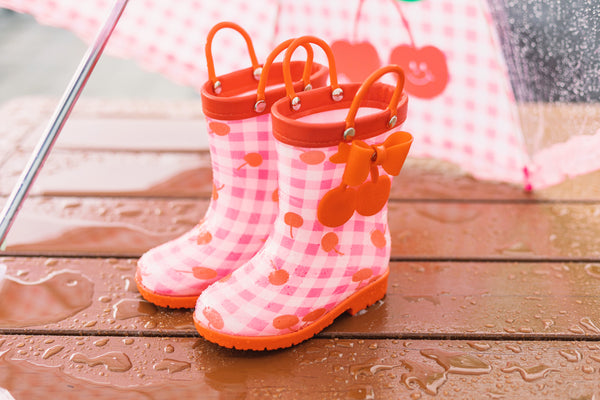 It's too boring for kids to get stuck inside the house due to a rainy day. Imagine your unhappy princess standing by the window in a sad mood and singing," Rain Rain Go Away. Come again another day". Isn't your heart sinking? If the weather is too cold, enjoying the rain outdoors can make your little bunnies ill. As a mother, you might be thinking of indoor fun activities that can cheer up your little ones.
Don't worry mom. You are not alone. In this pandemic, every mother has run out of ideas to keep their kids engaged. Just read this post till the end. I am going to share some amazing rainy day indoor fun kids activities with you guys. I bet you haven't tried them before.
So, dear mama, prepare your lunch and finish all of your important chores earlier because you are the most wanted personality on this list. Let's get started!
1. Build an Indoor Camp
Let's satisfy the desire of your child to go out and have fun in the rain. Bring your camping adventure indoors. If you already have pop-up kids' tents, then it will be great. If no, then no problem.
Take 3 sticks and tie them from the top to build a tripod. Wrap it up with a blanket. Even if you don't have sticks, place 3 chairs in a triangular pattern and cover them with a bed sheet or blanket. A marvelous camp is ready.
Now, place a pillow, a sleeping bag, toys, camping stuff inside and let your Harry Potters enjoy it. You can add more fun by setting a baby kitchen near the camp. Kids can cook m&ms and marshmallows to make their indoor camping adventure more real.
Kids of 3 and above really love this activity. But a toddler below 3 can be a villain as they can destroy the camp in seconds. Still, no worries, I will also share activities to keep your toddlers busy later in the same post.
2. Indoor Treasure Hunt
Stuck in your home? No problem, you can still play indoor treasure hunt. Let your kids stay outside the room. Meanwhile, hide a treasure such as candy or a bar of chocolate. Remember, don't hide it inside the cabinets as it will overburden you with reorganization later. Make a rough map and allow these little detectives to find the treasure. In the end, reward a candy to the winner.
3. Sack Jumping
A rainy day plus bad weather is equal to no physical activity. It means babies won't get tired. As a consequence, they'll struggle to get into beds and have a good sleep. I have an amazing solution. Select a room in which you can make a sack jump racing track. Take pillowcases and start with 2 kids at a time. Set the timer, and the kid who completes more rounds in the given time will be the winner.
Indoor Activities For Toddlers
Toddlers below 3 can hardly focus on one activity for more than 10 to 20 minutes. They are curious and need more activities to stay busy. Normally, they get bored with toys very soon. I am going to share some fantastic indoor activities for your toddlers so that your older kids can enjoy a longer playtime on rainy days. Make sure not to leave your toddler unattended.
1. Clean with Mom:
Purchase a set of toy brooms, mop, wiper for your little one. You can make a DIY toy cleaning set with household items. Because he or she will leave all the toys aside and do whatever mom is doing. Now start cleaning and let your bunny help you.
2. Stack Play:
Collect some empty chips cans and engage your child in stack play.
3. A City of Roads:
Build roads by sticking tapes on the floor in different manners. Let your baby drive toy cars on these roads.
4. Fill the Jar:
Young kids love putting things in bottles. Dedicate one of your kitchen jars for this play. Make a small hole in the lid. Take a few colored straws and let your little one put them inside through the hole. It will not only improve his motor skills but also keep him engaged for a comparatively longer time.
Outdoor Rainy Day Activities For Kids
If it rains in the summer season, then WOW! Unless it is not a thunderstorm. You kids can enjoy super rainy day activities outdoors. Let's make it clear that all of these activities are for your backyard. Playing near streams and rivers can be dangerous on a rainy day. Moreover, making fun on muddy trails can also be too risky.
Here's the list. So, check it out.
1. Dress Up for Playing in the Rain:
A rainy day is the best time when your kids can use their rainy day gear. Pick out their favorite raincoats and rain boots. Also, it will reduce your laundry burden. Plus, some kids don't like to be wet. Still, they want to enjoy the rain. A raincoat and a pair of rain boots can make a rainy day more enjoyable for them.
2. Make Paper Boats:
You, your parents, and even their parents must have enjoyed making paper boats on a rainy day. It's time to refresh your childhood memories. Set a racing competition of paper boats.
3. Play Games:
Playing games on a rainy day such as basketball and volleyball is more fun. Your kids can enjoy a grass slide by placing a plastic sheet on the grass. Washing bikes and the driveway will add extra entertainment on a rainy day adventure. 
Screen time is a major concern of today's parents. Your kids can make a rainy day more amusing with these off-screen activities. Encourage them to rearrange all the mess that they had made while playing.
Final Thoughts
All of these rainy day activities are too simple and require no extra toys. You can also add art and crafts, painting, storybook reading, singing, and dancing to this list. I have made sure not to overburden moms with the extra mess while they are exhausted at the end of the day.
Writer: Meenaas