K-Fashion In K-Drama - The All Round Wife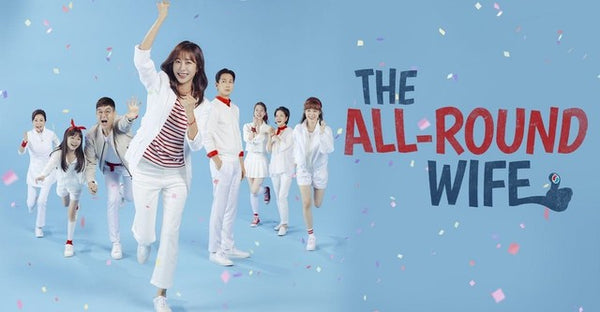 Korean dramas are famous worldwide due to their fashion, culture, and style. Basically, the K-dramas are Korean television series made in the Korean language. There are many popular K-dramas that people like worldwide and follow the fashion trends of Korean actors and actresses.
"The All Round Wife" is also among them. It is a family melodrama. It revolves around the struggles of the main character, the Seo-Cho hee, to achieve a quality life. The main theme of this series is family bond and love. The all-around wife tries hard to be materialistic, but then she realizes that she is wrong.
 Let's discover more about this drama story and the Korean fashion depicted by the Korean actors in this drama.
Summary Of The Television Series "The All Round Wife"
The All-Round Wife is the story of a wife, Seo Cho-hee, and her husband, Kang Nam-goo. Cho-hee has been working as an account executive in an advertising company for 12 years. At the same time, Kang Nam-goo is an associate professor at Han River University. Cho-hee wants to buy a house in the Gangnam area of Seoul. She struggles to settle there for a quality life and her daughter's education. But she finds it hard to buy a house due to hiking prices.
Earlier, the Cho-hee family was wealthy when her father-in-law was alive. But after his death, her in-law's burdens became obstacles in her way to Gangnam. In the end, she realizes that all the happiness comes from family members, not from a house. So, there's a great realistic message in the drama.
Seo Cho-hee's Fashion In "The All Round Wife"
In this drama, the main character Seo Cho-hee, played by Han Eun-Jung, looks elegant, both formal and casual. In her office, she wears a long tight skirt and tight denim with a loose-fitting cotton blouse. Meanwhile, her office mates wear loose pants with coats and short shirts. At home, she wears typical t-shirts and loose trousers. Long pleated skirts are also common in the drama. Mostly Korean fashion includes light and refreshing colors.
Seo Kangrim's Fashion In "The All Round Wife"
Another main character in the serial is Seo Kang-rim. He is Seo Cho-Hee's brother and a divorce lawyer by profession. In the whole serial, he is wearing a three-piece dress. It is Korean's formal wear at offices and universities.
Kang Rian's Fashion In "The All Round Wife"
Rian is the daughter of Cho-hee. She looks cute in short denim and a frilled blouse. Her character gives a clear picture of what
Korean kids wear
at home. Her red dress with flared sleeves looks adorable, just like a doll.
Bang Sa-rang, Won-ju's 10-year-old daughter, is wearing an
overall dress
that gives her a classy appearance.
Noh Won-ju Fashion In "The All Round Wife"
Noh Won-ju is a high school classmate of Cho-hee. Her character revolves around a person who is envious of her classmates. She belongs to a lower-middle-class, but then suddenly, she becomes rich by marrying a wealthy man. You can see her wearing formal dresses that are normally elite class can buy and costly jewelry on different occasions.
Han Seul-ah Fashion In "The All Round Wife"
Han Seul-ah is a Han River University College student in the drama. Her character gives positive vibes since she doesn't like to ask for help from anyone and solves her problems independently. In the series, her outfits give an idea about how young Korean students dress up for their colleges and universities. In most scenes, she is wearing a loose top with pants.
Seo Bo-ri Fashion In "The All Round Wife"
Seo Bo-ri is Kang-rim's younger sister. She is on a mission of finding a perfect match for her brother. In the 6th episode, she looks adorable in of shoulder blouse and a short skirt. In another episode, she is wearing a glittery short dress. Korean youngsters mostly prefer to wear these outfits in their daily life.
Final Thoughts
Korean television aims to promote the main theme of friendship, love, relationships, romance, family values, and the blending of traditional values in its dramas. The All-Round Wife is such a masterpiece. Besides promoting Korean fashion, it gives a strong message that the house made of bricks will come to life only if you care about the feelings and emotions of those who live in it.