How To Organize Girl's Hair Accessories?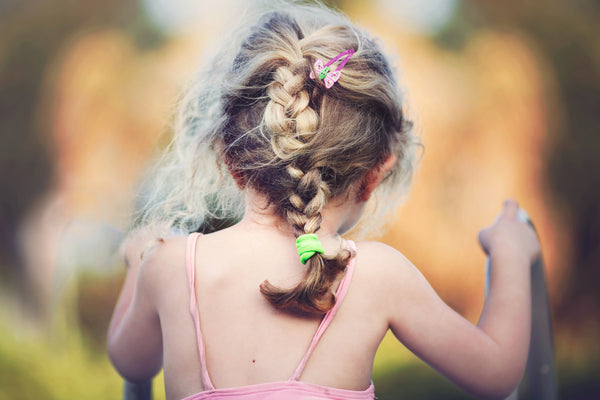 Did your little girl lose her favorite bow or headband? No doubt, it's a great mess and time wastage searching for a small item like a hairpin or a bow. Similarly, if you have to attend a party, finding a matching hair accessory will be a headache if you haven't organized them before.
Hair elastics, pins, and hair bands are small enough to get misplaced easily. You might find a lot of missing hair makeover items of your little girl while decluttering your medicine drawer or washroom cabinet. Therefore, it is crucial to keep your girl's hair accessories organized, So you can get them on hand when needed.
In this post, you'll find simple and easy ideas to organize your girl's hair accessories. So, here we go:
How To Organize Little Girl Hair Accessories In A Drawer?
For organizing girl hair accessories in a drawer, use a multipurpose organizer that can fit in your drawer. You can easily get it online or at local dollar shops. If you don't want to invest in an organizer, you can make your own by simply taking a square plastic container of low height. Then, take a hard cardboard sheet and cut it to make dividers. Now, place the dividers in the container. In this way, you'll get many small partitions in which you can organize each separate accessory.
How Do You Organize Hair Ties And Clips?
If your little girl has long hair, you might always need an elastic hair tie to bind her hair. But, unfortunately, due to their small size, these hair ties get lost easily. Whenever you purchase a new pack, you might wonder where did it go within a few days. So, try these clever ways to prevent the hair ties of your princess from getting lost.
 
Place hair ties in glass jars: You can use empty jam jars or any small glass jars to store hair ties. Place the ties of similar colors in separate jars. Decorate the jars with different colored ribbons to get a nicer look. Binder rings are also an option for keeping your young girl's elastic ties in one place.
 
Make a DIY cylindrical hair tie stand: You can make a hair tie stand with an empty pringles jar. Take one if you have, or a similar container like this, and arrange the hair ties on it.
 
Attach bobby pins to a magnetic strap: Magnetic straps are easily available at dollar stores. They can stick to the wall and at the door of your kid's cabinet. You can attach the bobby pins to these straps.
 
Button box or pillbox is handy in keeping small elastic ties: Small elastic ties are always hard to find whenever needed. You can organize them in a small button box or pillbox available at dollar stores. You can also use an icebox tray for small elastic ties.
 
Use small baskets for clips: Organize the hair clasps in small baskets so you can easily find them. Arrange them according to their size. For example, place smaller clips or clasps in one basket and bigger ones in the other basket.
 
Hang the bows and barrettes on a hanging board: Make a DIY hanging board by attaching ribbon cuttings to it. Now, fit the barrettes, hairpins, and bows in these ribbon hangings.
How To Organize Little Girl's Headbands?
Your little girl needs a matching headband with her all outfits. Once you gather a lot of hairbands, it becomes harder to organize them.
Let's share a smart trick to organize the little girl's headbands and hair bands.
A wall-mounted hair accessory organizer has space to hang the headbands and hair bands. It is a cheap solution, and you can get it from both online and local stores.
All-purpose adhesive wall hangers are also handy for hanging the hairbands. You can stick them on the wall or the side of a dressing table.
You can also wrap the hair bands around an empty oatmeal container. But before doing this, cover the container with a nice contact paper.
Final Thoughts
A well-organized hair accessory drawer gives a feeling of satisfaction whenever you open it. Hopefully, you've got how to organize your girl's hair accessories. Arranging little items is easy but maintaining that organization pattern is the hardest thing. Therefore, teach your girl to keep her accessories in place after use. So, you'll never lose them again