What Do Korean Kids Wear?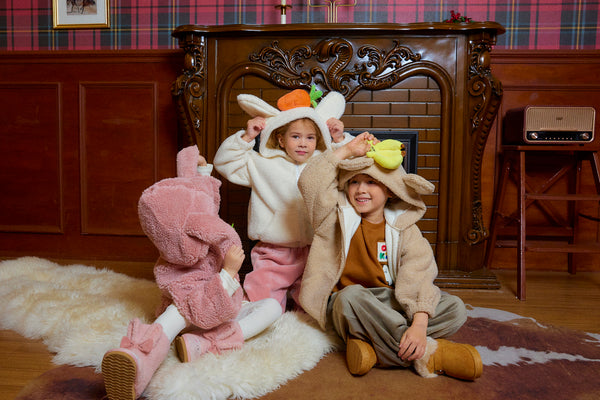 Have you ever seen Korean films and dramas? If yes, you might be impressed with the dressing sense of Korean stars. Korean kids look not only decent, simple, and elegant in the media but also in daily life. Almost every child knows Korean stars and wants to dress up like them. How do Korean clothing brands follow fashion trends and get popular day by day? In fact, Korean fashion designers struggle a lot and introduce unique designs in the market that get popular worldwide in no time.
Wondering about what Korean Kids wear? Korean kids wear sporty and loose-fitting dresses. They involve pants, cotton shirts, skirts, oversized shirts, baggy jeans, shorts, denim, pajama sets, t-shirts, loose-fitting shirts, street-style clothes, bucket hats, sweaters, etc. Kids' fashion trends may vary with the weather.
Read the post below and learn what Korean girls, boys, and students wear.
What do Korean Boys Wear?
Korean boys prefer comfortable clothing that offers freedom of movement. Kids like to wear clothes inspired by cartoon characters. Pants and denim with sweatshirts and cotton shirts are the most common Korean boys wear. One of the unique features of Korean kids' outfits is that they are simple with a minimum design and the perfect color combination.
Korean teenage boys prefer street-style monochromatic clothing. It involves a three-piece outwear such as a long-sleeved T-shirt, a top coat, and slim-fit bottoms.
What do Korean Girls Wear?
Korean girls wear skirts, baggy jeans, and formal dresses on different occasions. In recent years, streetwear style has become popular among girls and boys, and many Korean celebrities prefer this style as a daily look. Summer fashion includes neutral pastel tones and low-saturation colors. Winter dresses have unique color combinations, and each dress can be worn in different styles.
Trench coats are equally popular among boys and girls. They are easy to pair with a variety of ensembles. Korean young girls wear floral dresses, sequin dresses, top and bottom skirt sets, and T-shirts paired with skirts and leggings. Cardigans, sweatshirts, oversized hoodies, blazers, ripped jeans, and tulle skirts are also a part of Korean girls' fashion.
What do a Korean Student Uniform Looks Like?
You might have seen Korean students' uniforms in K-dramas. Also, Korean celebrities wear school uniforms to attract younger audiences and sell entertainment products. This is undoubtedly one of the best and most stylish uniforms worldwide.
 Korean student uniform includes a shirt, blazer, and tie. Girls wear skirts and boys wear a coat/blazer with trousers. In some schools, girls have the option of choosing pants over skirts. In summer, students wear half-sleeved shirts with a thin fabric.
What is Special in Korean Kidswear?
Korean kidswear has the following qualities:
Soft
Breathable
Stylish
Comfortable
Unique designs
Korean clothing brands offer a variety and follow the trends that attract young audiences worldwide. You have many options for styling your boys and girls. Pattern dresses are also a speciality of Korean kid's fashion.
Final Words
Korean kids wear simple, sporty, and comfortable outfits. Korean kids' fashion offers you many options to style your young ones. In boys' clothing, you can select tight-fit bottoms with loose-fitting shirts, loose pants with sweatshirts, cardigans, and jackets with jeans. For girls, you can choose tulle skirts, legging skirts, with loose-fitting or tight tops, floral dresses, or t-shirts with frills. Kids mostly wear top and bottom sets when they are at home.