How To Create New Year Resolutions for Kids?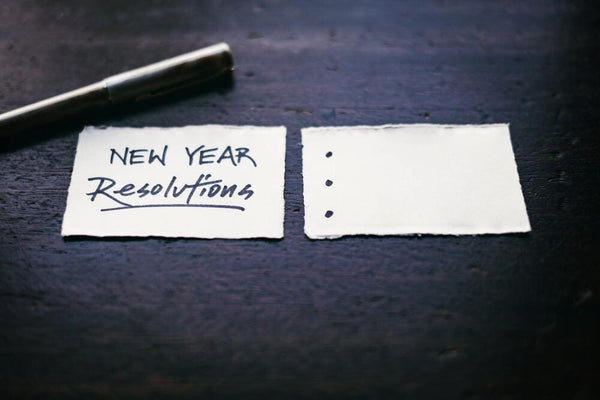 The new year is the time of a new beginning when you try to fix your mistakes and make new goals. New year's resolutions are not only for you but also for your kids. School-age kids are mature enough to understand the meaning of resolutions. According to experts, setting new years' resolutions is helpful in the personality building of 7 to 12-year-old kids since they are learning to live independently.

Creating a new year's resolution is fun and exciting for kids. Moreover, it allows you to build a strong bond with your family.

If you're wondering how to create a new year's resolution for kids, this post is for you. Read it till the end to discover how to set an age-appropriate new year's resolution.
How Do You Explain a Resolution To A Child?

You might be thinking about how to explain a resolution to a child. It's pretty simple. Sit with your family and ask your kids what goals they completed last year and what left? Also, what things they want to continue this year and what they'd like to change. It's all that a resolution means. Instead of creating a resolution by yourself, give this task to your kids and ask them what they want for themselves.

If your kids have no idea about a resolution, help them select a few categories, such as educational goals, friendship goals, supporting objectives, personal goals, etc. You can add more in age-appropriate terms, such as being nicer with siblings, reading stories before going to bed, organizing their clothes and, sharing good things with friends. However, make sure to add accessible and achievable goals.
Toddlers New Year's Resolution
Most of you might be wondering if there are any new year's resolutions for toddlers. Yes, there are; explaining the new year's resolution to preschoolers is challenging but not impossible.

For toddlers and preschoolers, the resolution should include placing the toys in their proper place, brushing teeth, washing hands before eating, being good to pets, avoiding eating toffees, listening, and helping parents.

Generally, the concept of resolution matters a lot. If your child understands its vision, it means you succeeded in teaching him a new thing.
New Year's Resolution For 5 years Old and Above

Kids of ages 5 years and above understand the value of a goal. They participate in picking a resolution and also share their own plans. The resolution should include wearing a seat belt, drinking more water and milk, and working on any areas that need improvement for this age group.

Adjusting screen time is the major problem for kids belonging to this age. Therefore, you should add a resolution to minimize screen time and maximize physical activity. Moreover, if your kids are weak in a particular subject, ask them to improve their weak points in the future.

Healthy eating is also a problem for school-age kids since they don't like eating fruits and veggies. The resolution should include avoiding junk food and eating healthy foods.
New Year's Resolution for Teens and Adults
When children reach the adult age, their body undergoes many physical, psychological, and hormonal changes. Teens suffer mood swings, emotional problems and stress. Mostly, they adopt the wrong ways to cope with the stress, such as alcohol and drug addiction. Therefore, while setting new year's resolutions with your young boys or girls, make sure to convince them to take care of their bodies in a healthy way. Set a resolution to resist alcohol and drug addiction, quit smoking, eat healthily, exercise, and get good sleep.
How To Make New Year's Resolutions Achievable?

New Year's resolutions are easy to set but hard to follow up. Most kids forget their goals by the end of January. Parents also ignore checking their kids about how they are doing. To make new year's resolutions achievable, follow these tips.
Set yourself a role model for your kids. Complete all resolutions that you've selected for yourself. Now, you can expect that your kids will follow the same.

Offer rewards once your kid fulfills a goal.

If your child needs more attention in a specific area, reinforce the resolution by praising him.

Don't punish your kids if they don't fulfill a resolution.

Set family resolutions such as spending time together, playing games, and committing more volunteering activities.

 
Final Thoughts

Setting new year's resolutions is essential to make your kids improve their mistakes and perform better next year. Make sure to select age-appropriate resolutions that are easy to achieve. Also, be a role model for your kids if you want them to fulfill a resolution successfully.