How Can I Help My Child Deal with Holiday Disappointment? 6 Tips!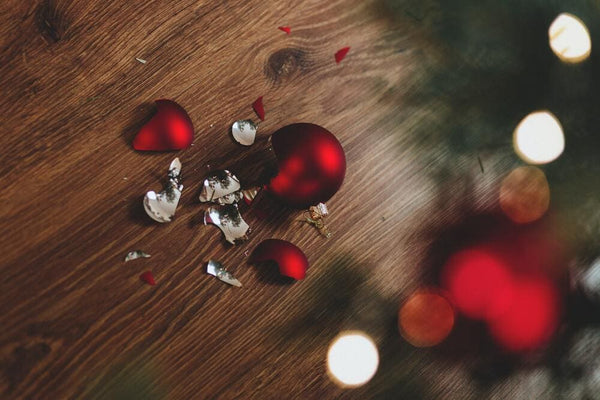 With the arrival of the Holiday season, kids make many plans to make this period memorable. They expect a chimney full of gifts and everything perfect beyond their imagination.

Unfortunately, sometimes things go against their expectations and create disappointment; that's OK. It's a part of life. If you are a parent, you might have experienced that your kids go sad at the end of the day despite all the preparations and efforts you do to make them happy. Often, you are stressed to make ends meet; it is holiday disappointment that you may face being a parent.

Kids learn emotional regulation in the early years of their life. They become sad and express their feelings if things don't go according to their hopes. So, in this post, you'll learn how to help your child deal with holiday disappointment.
Why Do Kids Misbehave on Holidays?

Parents try their best to fulfill their kids' expectations on holiday celebrations. But when things go against what they hoped, the holiday disappointment begins.

When other siblings are happy and enjoying, one of your children might be ruining the holiday fun by throwing tantrums and complaining about gifts. It's an embarrassing situation for parents, and they think, why do kids misbehave on holidays? Kids misbehave on holidays because of a schedule change. When kids associate big expectations with holidays and things go against their expectations, they feel stressed. That's why they misbehave, as they don't know how to manage that stress.
Do 2 Years Old Understand Holidays?
Yes, 2 years old understand holidays. Although toddlers can't verbally express their thoughts, they are fully aware of what's going on in their surroundings. They love to participate in holiday rituals and enjoy the celebrations. Young kids don't deal with holiday disappointment. But they cry and feel overwhelmed when surrounded by many unfamiliar people. It's normal behavior. However, you should keep them busy in toddler-friendly activities to avoid such situations.
6 Tips to Deal with Holiday Disappointment In Children

Children create many expectations of what holidays will look like; they dream of their favorite presents, cookies, outfits, activities, etc. They should learn to deal with their emotions when things don't happen as expected.

Below are some tips for dealing with the holiday disappointment in children and keeping them happy and contended in the holiday season.

Listen to your kids: Help your kids express the disappointment rather than stop them. Listen to them after you feel they're sad and suffering from holiday disappointment. If your child understands, he will become happy after expressing what's disturbing him. If he doesn't understand and keeps complaining, don't punish him and promise him that you'll try to make things better the following year.

Talk before celebrations: You should talk to your kids before holidays about their expectations. For example, if your princess expects a party dress from you and it sells out, speak to her that she can choose another outfit, or she'll look more pretty in another fairy dress. Similarly, if your boy hopes to open 10 presents, he should stay calm if he gets five gifts. Talking to your child helps prevent the shock when expectations don't meet.

Don't over-burden yourself: As a parent, you need to stay calm, rested, healthy and happy. Often, you make extra commitments. You think that everything will be on time. But accidents can happen, preparations can be delayed, your house can get messy, food can't be prepared on time. So, this is life, and it's normal. You should only make commitments that you can complete and avoid over-burdening yourself.

You can handle this: If your kids feel hard to control their emotions in disappointment, teach them a line, "you can handle this." Ask them to practice deep breaths and console themselves to handle it.

Encourage creative holiday activities: The COVID-19 pandemic doesn't seem to end. After delta, the omicron variant is impacting travel and gathering plans. Most parents are dealing with unexpected cancellations. It's tough to handle kids after any canceled travel plans. Health comes first. Therefore, you should encourage creative activities at home to provide your kids with the best alternative to spend holidays. Talk to them about the possible health risks and allow them to say what they want.

Show your affection: Every holiday disappointment session is held to seek your attention and get special love from you. Kids of all ages show anger in front of their parents because they know that their parents will console them. Therefore, showing your love and affection is the best way to help kids get out of holiday disappointment.
Final Thoughts

All parents plan a perfect and peaceful holiday season. But things can happen contrary to your expectations. Kids are learning to control their emotions. Therefore, it's challenging for them to deal with holiday disappointment. However, you can help your child deal with holiday disappointment by following our mentioned tips.