What Games Can We Play with Kids on New Year's Eve Party?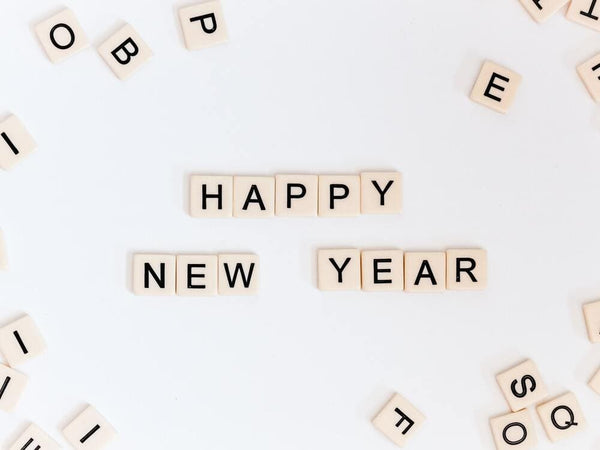 You might have experienced that the end days of every passing year are sad and depressing. At the same time, they bring the happiness of the new year when you can spend a memorable time with your family. During the holiday season, it's hard to keep your kids busy because most parents focus on indoor activities due to snow. However, you can make your New Year's Eve party unforgettable and full of laughter.

If you're parents, you might be searching for new year's party game ideas to play with kids. We've covered the best fun games to play with your kids on new year's party eve in this post. These games have no age restrictions, and both children and adults can play them together. Let the fun begin and enjoy!
1. The Bowl Game
The bowl game is quite enjoyable, and it never gets outdated. All you'll need is a bowl, some paper pieces, and a pen. Write some activities on the paper relevant to the age group of participants. Now, close the paper pieces and shuffle them. Play music, and the participant will perform the activity written on the paper at which music stops.  For example, ask them to act like a monkey. Or cover some distance by holding an egg in the spoon and grabbing the spoon in their mouth. You'll find many fun ideas to write on the paper online. 
2. Gift Box Opening Challenge


It is one of the best and hilarious games to play with kids on New Year's Eve. For this, you'll need gift boxes, a small gift that can be candy or something too small. However, it's up to you as you can add a new year's present such as your kids' favorite outfits, a pair of shoes, or anything they need. Pack the gift in too many boxes and set a timer. Ask participants to open the package. The member who opened the gift box earlier will be the champ.
3. Painting with Mouth
Kids of all ages love to paint the house walls. Make it a fun activity and ask them to paint without using their hands. You'll need a brush, color paints, an easel, and a painting board. Using a pencil, make a sketch or boundaries on the board and ask the participant to color it by holding a brush in his mouth. The participant who colors perfectly will win the game.
4. Blow the Pea
Blowing the pea using a New Year's Eve noisemaker is inspired by a play party plan. I loved the idea and included it in my New Year's Eve party games list. All you need is just a table, a chickpea, a noisemaker, contestants. The participants will blow the noisemaker and knock off the dried pea from the other end of the table. The winner will be the one who knocked off the pea first.
5. Guess the Words on Back

It is one of the craziest games to play with kids at the New Year's Eve party. Your kids will burst into laughter and enjoy it a lot. Take a pen and write a few words on the contestants' back without opening it. Ask him to guess the written words. It makes everyone laugh because of the tickling they feel on their back.
6. Find the Shoe Pair
It is one of the unique games I played with my kids on last new year's party eve. Take ten pairs of shoes and hide one shoe from each pair. Do not hide them in cabinets; otherwise, it will increase your reorganization task. Make two teams and ask them to find the hidden pair. The team that finds faster will win the game. It will be like a scavenger hunt. You can also give clues to your kids.
7. Win Gifts by Using DIY Spin Wheel
New Year's Eve party is incomplete for kids without gifts. You should avoid giving costly gifts and shop on a budget. Make a DIY spin wheel using a Styrofoam sheet and mention the gift names. Take small arrows and let your kids try. But before playing, make sure you buy similar gifts for siblings to avoid any conflict. A sibling can exchange his gift if won the same gift twice.
Final Thoughts

The holiday season is at your doorstep, with new year's celebrations ahead. You should plan days before the New Year's Eve party to make it the most memorable event of your kids' lives. Most of the games we mentioned are unique and, you won't find them anywhere. That's why don't forget to try them at a New Year's Eve party with your kids and share your thoughts.