What are the Most Popular Children's Halloween Costumes in 2022?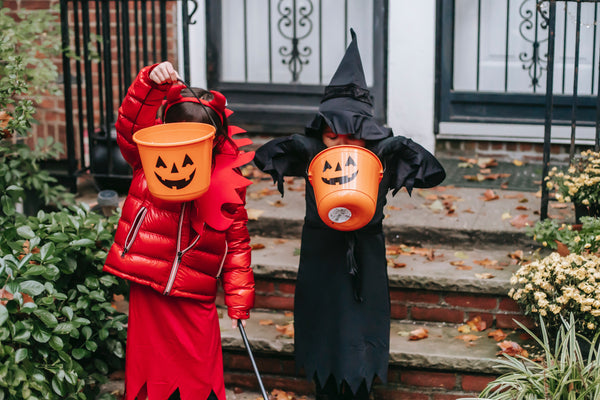 With the onset of the Halloween season, kids' excitement is at its peak. Mermaids, witches, dinosaurs, and many other characters are ready to come to life. Picking Halloween costumes for kids is challenging and confusing. You spend a lot of time searching for the best and most affordable children's outfits. It may be a headache for most parents but enjoyable at the same time.
This post is for you if you are searching for the most popular children's Halloween costumes in 2022. Don't go anywhere since you'll find the best picks in one place.
Top 9 Most Popular Halloween Costumes For Kids In 2022
Most Halloween costumes for kids in 2022 are inspired by their favorite movies and TV shows. A lot of classic costumes will be available with a twist.
Below are the top 9 most popular Halloween Costumes For Kids in 2022. It includes both boys' and girls' outfits for your convenience.
Pop Witch Halloween Costume
Your girl's Halloween costume will be incomplete with a witch character theme. So, the
Pop witch Halloween
character is the most popular one available with a detachable hat and a broomstick set. It looks amazing, with shining flowers and a sequence of small dots. No, doubt, this costume will save most parents from the trouble of searching for too many outfits.
Angel Light Halloween Costume
Where there's a witch, there must be an angel to spread positive energy. Looking for an angel outfit for your little girl? Here it is, the most popular
'Angel Light' Halloween costume
with a headband set. The fantastic sequence of silver gives peaceful vibes and is one of the best picks. Your girls can not only wear this outfit for Halloween but also parties and birthday events.
Bat Boy Halloween Costume
Does your boy need a Batboy Halloween costume? Don't worry; we know it's one of the best-selling items in every season and will run out of stock soon. Usually, little boys love to look horrible and scare everyone. Batboy Halloween costume is available with a mask and spider set, attracting every child. You might wonder if it's a real batboy character making webs in your home. Isn't it too scary?? Yes, it's the true spirit of Halloween.
Sweet Vampire Sweatshirt
Vampire sweatshirts
are too common during the Halloween season. But here's the twist with printed sweet vampire characters. Your boy can wear it for the whole Halloween season. The detachable cap with red flares looks unique and attractive.
Mario Halloween Costume( Boys and Girls)
If you are looking for the same Halloween outfit for your boy and girl, the
'Mario Halloween Costume
' will be the best option. The
Mario girl's dress
includes an overall skirt top and bottom set, and a hat set is available for both. Your kids can pair this dress with
Mario slip-on shoes
to achieve a more realistic Halloween look.
Kiki Witch Halloween Costume
If you are looking for colors other than black and white, the Kiki witch Halloween Costume will be a hit for your girl. A pretty red dress decorated with golden stars and net flares is available with a headband set.
Wizard Costume Cape Set
Wizard costume
never gets old. So, it is also a popular children's Halloween costume in 2022. It includes a magic wand, a hat and a gown. Are you ready for a magic show at your home? What are you waiting for? Order a wizard costume cape set for your child right now.
Dinosaur All-In-One Halloween Costume Set
Can you imagine celebrating Halloween without a
Dino costume
? Of course not. The Dino cape set is available in three colors; light blue, green and black. It also includes a mask set and a hat.
Halloween Costume Sweatshirt
How your child's Halloween will be fantastic without a pumpkin outfit? Get a black
Halloween costume sweatshirt
with a smiling pumpkin. Don't get scared by the wicked smile of the pumpkin; it's just chilling because you have selected it for your child.
Final Thoughts
Hopefully, you loved the collection of the most popular children's Halloween costumes in 2022. It will be easy to select a Halloween costume for your girl and boy in one place. Let your children enjoy Halloween 2022 wearing these classy and trendy outfits.