How Do South Korean People Celebrate Christmas?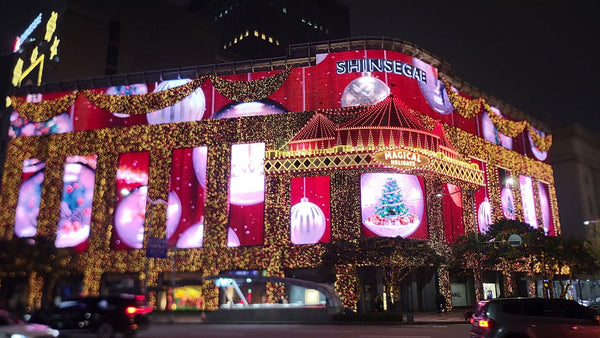 Each ending year brings the fun of Christmas and the holiday season. People have suffered a lot from the coronavirus pandemic. Now, the covid restrictions have been lifted in different parts of the world, and everyone wants to celebrate Christmas with full fun and joy. The Christmas traditions differ from culture to culture. Just like other parts of the world, South Koreans celebrate Christmas with their own traditions.
If you are curious about how Koreans celebrate Christmas in South Korea and how to say Merry Christmas In Korea, this post is for you. Read it till the end and discover all about Christmas in South Korea.
When Is Christmas In South Korea?
Just like other parts of the world, Christmas is on 25th December in South Korea. There is an official public holiday in South Korea on Christmas. Around 25 to 30% of the South Korean population is Christian. They enjoy a day off of work and spend time with their friends and family. They have a long winter break in the new year.
Both Christians and non-Christians visit the church to attend the special Christmas service. Like other countries, the churches in South Korea are also decorated with lights and a red neon cross on the top. 
However, the Christmas celebrations in South Korea are not as big as its traditional holiday Chuseok.
How To Say Merry Christmas In South Korea?
If you are new in South Korea and want to know how to say Merry Christmas in the South Korean language, here's the answer. In Korea, the happy or merry Christmas is written "(메리 크리스마스
) or "Meri krismas."
You can also say "seongtanjeol jal bonaeyo' (성탄절 잘 보내요
) and 'Jeulgaeun krismas doeseyo' (
즐거운 크리스마스 되세요
). Christain say merry Christmas as "Sungtan chukhahaeyo' (
성탄 축하해요
)."
What Is Santa Called In South Korea?
Santa is the main attraction of Christmas for kids. In Korean, it is known as Santa grandfather (산타 할아버지) and Santa kullosu (산타 클로스). The Korean Santa wears red or blue.
Santa Claus is not as popular in South Korea as he is in the western world. However, in recent days, it has gained some popularity to promote marketing campaigns and entertain kids.
How Do Koreans Celebrate Christmas In South Korea?
Christmas celebrations in South Korea differ from other western countries. However, you can spot some similarities; such a Christmas shop window decorations are similar to North America and Europe. Christians perform their religious rituals, while for others, it is more like a day to spend time with each other.
Here are some of the Christmas Traditions in South Korea. So, have a look:
Traditional Korean Christmas Food
If you're a foreigner and searching for the Christmas traditional cuisine of your country in South Korea, you might be disappointed. However, you can find local popular winter foods such Korean BBQ. Christmas sponge cakes decorated with cream are easily available at every bakery.
Korean Traditional Christmas Music
K-pop groups sing special Christmas songs. So, instead of traditional Christmas music, you'll find K-pop Christmas songs. Since Christmas is more like a couple-oriented holiday in South Korea, their Christmas music also revolves around love rather than focusing on the religious aspect of this eve.
South Korean Christmas Decorations 
Home decoration at Christmas is not much common in South Korea. However, shops, cafes, shopping malls, and famous buildings are decorated during this eve. The common decoration stuff includes plastic lights, neon signs and, Christmas trees covered with shiny ornaments.
Korean Christmas Cards
Koreans greet each other with Christmas cards. These cards are easily available and less expensive. Mostly, these cards have images of nature, trees, snow, and other artworks.
Christmas Events
Many Korean Amusement parts, such as Lotte world amusement park, held Christmas-themed events. Myeongdong and Itaewon are the busiest and crowded places during the eve.
Gifts Giving Tradition
Sharing presents on Christmas is not popular in South Korea. Some families get only one gift. Mostly, presents are offered after a poetry recital or musical performance. Korean kids get cash as presents, while other gift items include things to meet year-end needs.
Korean kids prefer to wear Santa Claus outfits, hats, masks, and other related things to celebrate Christmas. They sing songs, visit their neighbors and get presents. Apart from all these activities, young kids enjoy sledding and ice skating on Christmas.
Final Thoughts
In the past, Christianity was not as popular in South Korea as it is today. However, South Koreans celebrate Christmas differently as compared to other western cultures. They have their own traditions. They enjoy this eve by spending time with their loved ones.