Essential Room Decorations for Toddlers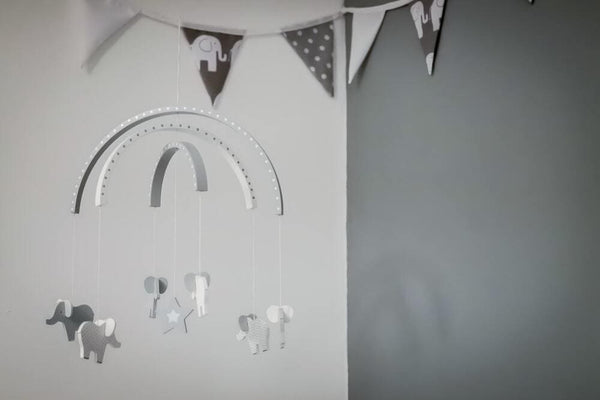 A toddler is entirely dependent on his parents for most of his livelihood. He cannot dress him up, feed on his own, or go to the toilet. The room for a toddler is not only for his use. Being a parent, you will spend a lot of your time in his room to take care of him. Set your toddler's room in such a way that it contains both your and your child's stuff.

Here in this article, you will learn about different decor for kids' rooms. Check out the guide below.
Select Right Bed

It is important to pick the right kind of bed for your toddler. The one you are planning to buy must be safe and contains rounded corners to avoid injury. There is a wide range of beds available for a toddler in the market nowadays. Select the bed color that perfectly fits the room setting and gives your space a more appealing look. Select the right kind of mattress that does not harm your child's back. 
Keep Things at Proper Height
To help your children stay organized, keep things at their height. Set things properly. Make proper space to place your entire child's stuff so that you can easily find it when required. Consider adding some appealing bins to conceal all your child's toys and other items. Provide them enough space to play or crawl in the room.
Make the Ceiling Attractive

One can also purchase an additive to paint from some hobby or craft store. Get the one that glows in the dark. Try painting interesting shapes like the moon, stars, galaxy, etc., on your child's ceiling around the edge of the room. All this will provide an exciting and appealing look to the room.
Create Some Art Center
Decorating kids' rooms is not a hard job to perform. Children usually love to use colors or play with colors. All the coloring stuff appeals to them so much. Consider creating some art center in the room where they play or use color. You can use chalkboard paint on some walls of the room in the color of your choice.
Use Removable Wall Decals
Removable wall decals are getting popular and increasingly affordable nowadays. It is one of the best decors for kids' rooms. These are available in a wide range of styles and patterns. People usually call them temporary wall tattoos. It allows you to decorate your child's room as per their choice. You can easily select the wall tattoo that perfectly matches other room décor and give your child's room a striking look.
Changing Table

It is another essential thing in a toddler's room. Different types of changing stations are available in the market. Select the one that contains multiple features and takes less room space. While purchasing a changing station for your toddler, consider both its style and features. An extremely functional changing station can grow with your toddler. With time, one can easily repurpose the changing table into a desk.
Conclusion
A room is a place where children spend most of their time. Design your child's room in such a way that it reflects your child's personality. Use proper lighting and select the right kind of mattress. Check out the article above to learn some exciting kids room decorating ideas.