Best Spring Mary Jane Shoes 2022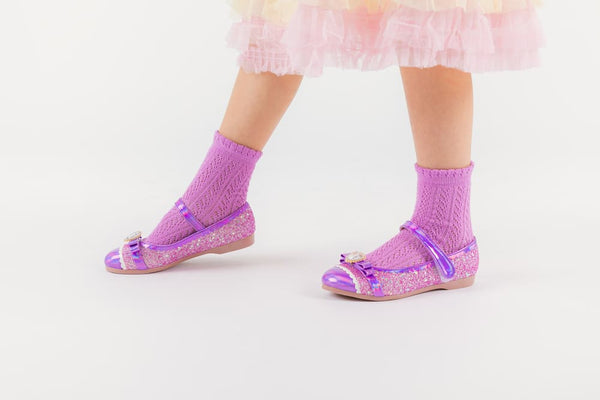 Gladiator sandals, carved-out shoes, and sky-high heels are always high in demand. The Mary Jane Shoes are lovable among people because of their quality manufacturing. The sensible heel heights, practical heel widths, and classic staples will be popular this spring season. Have a look at the best Spring Mary Jean Shoes. Check the guide below.
Best Mary Jane Shoes
Mary Jane shoes are one of the most popular shoes for women and girls. These shoes are usually viewed as shoes for children. How to style Mary Janes? Well, there are many ways of doing it. Here in this section, you will learn about the best Mary Janes Shoes. 
These amazing shoes provide a striking look to your feet. If you are looking for red polka dot style pattern shoes for your baby girl, then you are at the right place. This fantastic pair of shoes looks good with almost every color outfit. These amazing pair of shoes adds more value to the overall look. One can also pair these amazing shoes with both light and bold hues. 
These beautiful shoes are 100 percent worth the investment as you can wear it with almost every dress. 'Flancia' Mary Jane Shoes is matchless when it comes to stylish footwear. This elegant square-toed flat comes with a cute follower on the top. These shoes look amazing with pastel color dresses.
The style of this amazing 'Flower Garden' Mary Jane Shoes includes a low heel made up of synthetic rubber. The inner of the shoe is made up synthetic leather. The outer side of the shoe is made up of cotton material. One can easily wear these amazing flat shoes in a casual or formal event.

It easily fits with different outfits and provides a striking look. These amazing shoes are available in different sizes. If you are looking for a printed flat shoes for your younger one then what are you waiting for? Order now and get these amazing pair of shoes.
All about Mary Jane Shoes

Mary Janes is a tremendous, youthful shoe. They create a great picking for young girls. One can easily wear these shoes with pants and dresses. These shoes are popular among people because of their versatile nature.

These amazing shoes are made especially for adults. It often features clunkier, taller heels. Mary Jane's shoes are not only for young girls anymore. One popular Brown Shoe Company has popularized them for women and girls in the early 20th century; modern, grown-up female shoe buyers have alleged them as their own.

Mary Janes comes in different materials, colors, and shapes. What makes these shoes authentic Mary Janes is the existence of at least one strap running crossways the top of the foot, clipping to the external edge. Mary Janes School Shoes are also popular among people because of its amazing style and material quality.

These adorable shoes for girls and women have had quite a narration in American popular ethnicity and have made waves in diverse subcultures all through the years.
Conclusion

Mary Jane shoes are popular because of their style and comfort level. These shoes are considered best for young girls as they are easy to walk with. One can easily wear these shoes with different outfits. This article contains a complete guide about Mary Jane's shoes. Read the article for a detailed understanding.