2021 Kids Winter Fashion Trend: Quilted Jacket, Ponchos, and Faux Fur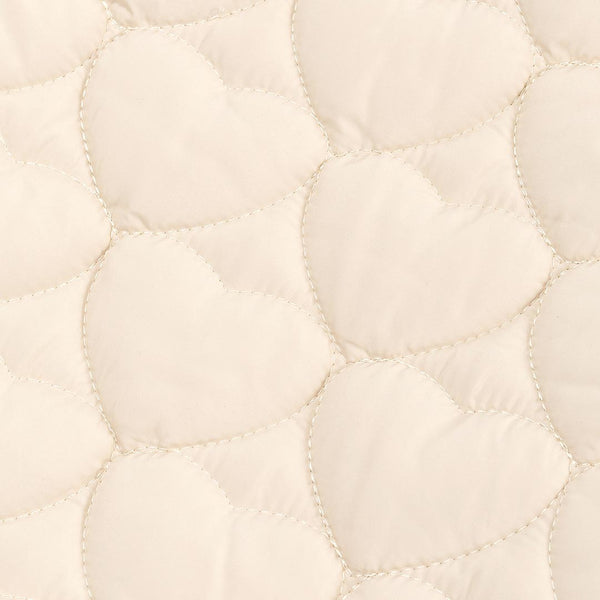 Of course, to stay warm, outers are a MUST for our winter fashion. For this year's winter, it seems that the trend for outers is more about puffer and quilted jackets. Especially the popularity of quilted items is rising so a lot of fashion brands are making tops, pants, dresses, etc. in quilted patters. At OZKIZ our designers have made quilted outers in heart patterns. Also, you can't forget about ponchos and faux fur jackets too for this winter! Let me show you them in a bit.
2021 KIDS WINTER FASHION TREND
QUILTED JACKET, PONCHOS, AND FAUX FUR
This jacket is a lovely one with heart quilted patterns. It has fur on the neck collar that will keep your daughter's neck and face warm. The lining is filled with fleece so it is very comfortable and warm to wear. It is also a great outer to match with a winter dress. The lace on the neck gives it a more romantic mood too. The jacket has a wrap button that makes it easy to wear and take off for our little girls. There are also useful side pockets. The sleeves also has warm fleece lining too.
Girls' heart-pattern quilted jacket full of loveliness! This padded jacket is long enough to cover your child's hips, which will help your child to stay warm in the cold winter. It also comes with an eco fur neck warmer as a set. With it's fleece lining, the padded jacket is very warm. It is also very light too. The jacket is comfortable to wear with its zipper. It has very useful cover-type side pockets too.
Let me introduce a cute poncho-style outerwear. Regardless of the inner silhouette, this outer is a great one to enjoy. It is made of thick material, so it is very warm to wear. Also, it is very comfortable to play around it because it has a button that distinguishes the sleeves. With a hoodie that is big enough, it is an outer that gives out a warm and cute feeling.
This is so adorable isn't it? This puffy jacket is an animal motif design. The hoodie of the jacket will cover your face warmly. The two chubby ears adds some cuteness. The jacket has an A-line shape that makes it very comfortable to wear. Also, the jacket's lining is filled fleece so it makes it very warm to wear. The wrap button also makes the jacket easy to wear and take off.
This cute vest is light as if you are wearing warm clouds. Made from soft and rich eco fur, this vest is a great item to style with various innerwear. With hidden snap buttons on the vest, it is convenient for our children to wear and take off.
What is your favorite kind of jacket in the winter? :)