Tips for Buying Kids Sneakers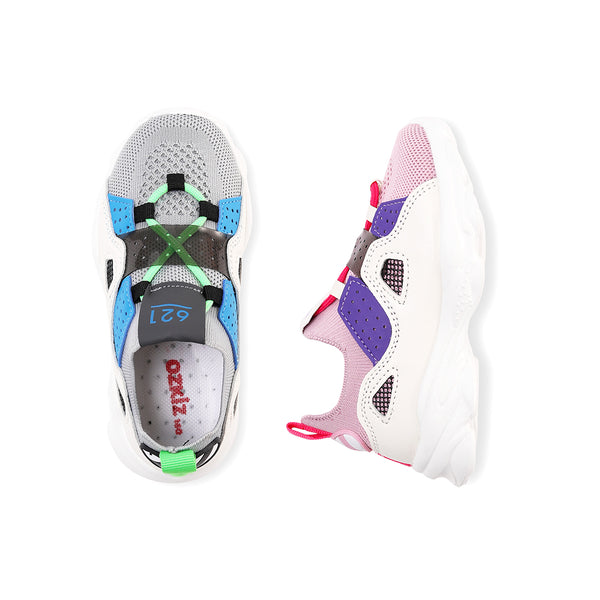 All parents wish for their kids to wear beautiful clothes and shoes. However, every parent should remember that kids' foot contains more cartilage than bone, and only when they become 13 years old, it will fuse and harden into adult bones. This means that very flat and hard shoes, for example, can deform kids' foot or even affect their height growth. Therefore, when choosing your child's shoes, you must consider various aspects. Look at the tips on how to choose kids' sneakers below:

1. Measure your kid's foot size accurately.
It is recommended to measure the foot size while standing and after that do not forget to add about 10mm to the longest toe. Also, we would like to remind you that the shoes sizes can slightly differ depending on the manufacturer. So, please pay attention to the size chart before purchasing.


 Source: puj.co


2. Check the sneakers size at offline store before purchasing.
Usually, Nike's sneakers stick true to size, while Adidas, New Balance and Reebok's sizes are slightly smaller. Sizes can differ even between shoes models within one brand. It is desirable to try sneakers on before purchasing them.


Source: afp-design.com

3. Check the weight of the shoes.
The original purpose of wearing shoes is to protect one's foot, so it is recommended to buy lighter shoes for kids. While trying on sneakers at the store, do not forget to check the flexibility of the sole, since it affects the way kids walk.


OZKIZ '621 String' Sneakers
4. Focus on functional aspect rather than design.
This is important because kids' shoes directly affect the growth, gait, and other body changes. Until the age of two, sneakers with Velcro will be a good choice. Laces can be a little bit dangerous while running and playing around.