How To Wash Kids Winter Clothes? [5-Step Machine Wash Guide]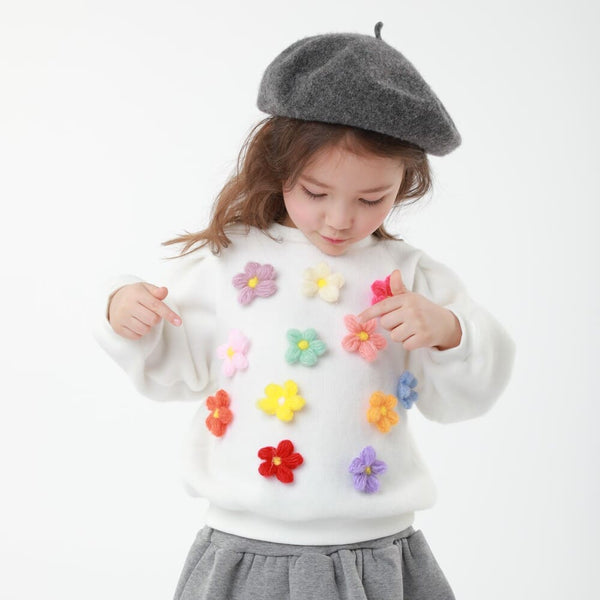 Cold weather welcomes mothers with extra piles of downs, jackets, scarves, hats, and many more. Each winter clothing has a different washing requirement. So, can you wash kids' winter clothes at home? Do all winter jackets need a dry clean? These are the major confusions of most new mothers, and they wonder how to wash kids' winter clothes.

If you want to know the right way to wash kids' winter clothes, this post is for you. Read it till the end to save money and keep your kids' clothes new for next season.
Can We Wash Kids Winter Clothes In Washing Machine?
Yes, you can wash kids' fleece jackets, sweaters, quilted liner jackets, wool coats, cardigans, puffer coats, windbreakers jackets, scarves, gloves, and downs in the washing machine. But you'll need to check the washing instructions mentioned on the label. Plus, follow care guidelines for cleaning each of these winter gear.

The most crucial thing you have to do is, use mild detergent and avoid fabric softener. All the winter clothes can go in the tumble dry at a low heat except wool. Instead, prefer air drying a wool coat; otherwise, it will shrink.

Never put hand-knitted sweaters in the washer. Instead, you should hand wash them with cold soapy water. Also, avoid wringing and hang them for drying.
How To Wash Kids Winter Clothes In Washing Machine?
Here's a step-by-step method of washing kids' winter clothes in a washing machine.
Step 1 - Read the fabric care instruction labels:
Before throwing any jacket or winter clothes into the machine, read the label to find the recommended washing method, temperature, and dryer restrictions. Mostly, kids' winter gear is machine washable.
Step 2 - Pretreatment of stains:
Small kids' clothes are more likely to get messy with stains such as mud, body fluids, and food spills. Therefore, before throwing them in the laundry, use an enzyme-based stain remover to clean the mess. Or just mix a gentle detergent with water, dip the messy area in it, slightly rub, and done.

For more complex marks, leave the dirty portion dipped in soapy water for 20 to 25 minutes. You can apply this step for all types of winter gear, including puffers, downs, fleece, and coats.
Step 3 - Wash fleece, wools, and down jackets separately:
Set your washer on a gentle cycle; both cold and warm water wash is OK. Avoid piling all types of winter gear at once. Never load your washer with other clothes while rinsing jackets. Otherwise, they'll get lint. For example, Before washing a fleece jacket, turn the inside out. Then, use a mild liquid detergent and rinse with other fleece items of like colors.
Step 4 - Use a mesh bag for small items:
Put the scarves, hats, and gloves in a zippered mesh laundry bag before throwing them in the washer. It will prevent the tangling of scarves and keep the pair of gloves together.
Step 5 - Dry clothes as recommended:
Use air-dry for kids' wool and fleece jackets. If the air-dried clothes are stiff, put them in a washer with a ½ cup of vinegar to the rinse cycle. Then, shake the clothes and hang them to dry. Or, put them in the dryer with a damp washcloth.

You can tumble dry polyester clothes on the cool settings. Apply low heat and low tumble settings for down jackets. Wash small items such as gloves, scarves, and hats once a month. Then, lay them flat to dry.
How To Wash A Kids Down Jacket?
To wash a kids' down jacket in the machine, follow these instructions.
Pre-treat the stains with mild soapy water. Don't ignore the bottom of the sleeves and around the collar.
Set the washer on a cold delicate cycle and throw your kids' down jacket in it.
Make sure to use a mild detergent.
The down jacket will lose its fluff upon rinsing. Don't worry and put it in the dryer at low heat settings and low tumble cycle.
To regain the fluff, throw 2 old tennis balls in the dryer.
How Often Should You Wash Kids Coats?
The washing frequency depends on the type of fabric and frequency of usage. For example, you should wash the kids' winter coats, fleece jackets twice a season. If your kid wears the jackets regularly, try to cleanse them twice a month. However, if the winter gear has become too messy, you should wash it as soon as possible. Otherwise, the stains will set in and become hard to remove.

Your kids should wear a sweatshirt under the jacket. It will keep the coat or jacket clean and smell free from the inner side.
Final Thoughts
Are you still puzzled about "How to wash your kids' winter clothes?" If yes, read the mentioned instructions carefully and follow them. If you take good care of your kids' winter gear, you'll save money and minimize the harmful effects of regular washing on clothes.