How to Protect Kids' Knees: OZKIZ Knee Protective Padded Leggings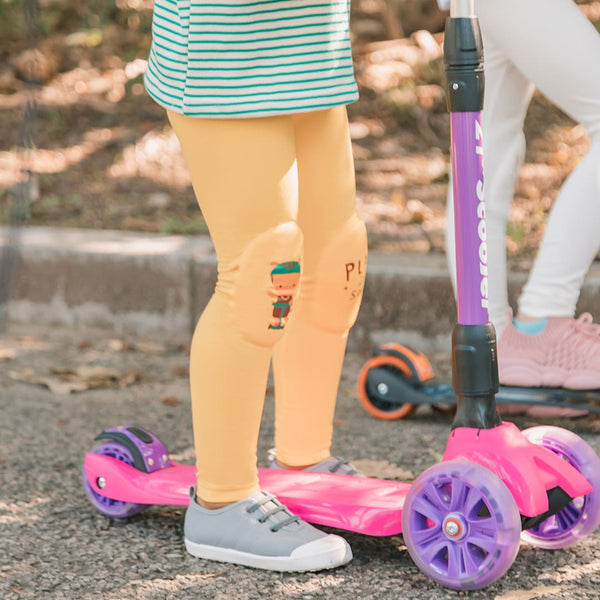 Is your baby crawling on their knees or falling quite often to stand up? Has your toddler fallen while running around in the playground or park? This is where OZKIZ Knee Protective Padded Leggings comes in handy. Because our designers here OZKIZ are parents themselves, they know most of the problems that every parent has to go through when taking care of a child as they grow up.

OZKIZ Knee Protective Padded Leggings were created to protect weak knees of babies and toddlers. Apparently, a lot of kids hurt or even fracture their knees while learning to stand up and just running around playing.


We also gained patent for these Knee Protective Padded Leggings and you can only meet them at OZKIZ! Also, we tested this item at FITI and no hazardous substances were found in the materials used. So, do not worry mommies! These leggings will probably be the safest leggings for your children. 😊

If you are looking for knee pads for babies or toddler leggings, this is the perfect item for you.
Let's take a look at some of the unique characteristics of the leggings:
1. Knee Protection Cushion Designed in One Piece
Unlike the usual knee pad, a cushion made of light and flexible material is integrated into the leggings to keep children's knees safe.


2. Soft and Flexible PU Foam
Soft PU foam is a light sponge foam, which wraps the child's knee in a light and comfortable way.


3. High-Density Soft PU Foam with Excellent Shock Absorption
Soft PU foam is a high-density foam of over 30kg and has an excellent impact absorption, protecting children's knees more safely.

4. 4-Way Stretch
The excellent elasticity provides a comfortable fit and supports the body during large movements, allowing you to enjoy more comfortable activities.

5. Whole Production Done in South Korea
Unlike other companies' products, which are produced in separate factories, we directly operate and manage everything from materials to production in Korea.
- Domestically-made functional material
- Production and quality testing
- Product management, packaging and shipping

6. Machine Washable Functional Leggings
OZKIZ Knee Protection Leggings can be machine washed just like regular leggings.
- Washing machine can be used
- Avoid dryer
- Cold washing is recommended
* The hot wind from the dryer and hot water may deteriorate the function of the material.
Take a look at our best-selling Knee Protective Padded Leggings!
1. 'Until You Stand Up' Baby Knee Protective Padded Leggings
We usually only sell toddler and kids clothing from ages 3~8, but this is a special version we created. This is for babies! If you are concerned about baby knee protection, this is the knee protective padded leggings that you should get!



2. 'Knee Bang' Knee Protective Padded Leggings
Leggings comes in 7 different colors: Navy, Mint, Black, Yellow, Charcoal, Pink, and White. Every single color has a different character design. This is a very popular toddler girls leggings and toddler boys leggings here at OZKIZ! :)


3. 'Mommy's Heart' Knee Protective Padded Cropped Leggings

Cropped leggings that are great for the summer! Just like its name, it is made with the warmth of a mommy's heart.


4. 'Knee Cushion' Knee Protective Padded Leggings
THE CLASSIC VERSION. If you like something simple, this one is for you!
Which one is your favorite? Leave any questions or comments down below. Let's protect our precious children's knees with OZKIZ Knee Protective Padded Leggings :)