4 Stylish Halloween Costumes for Kids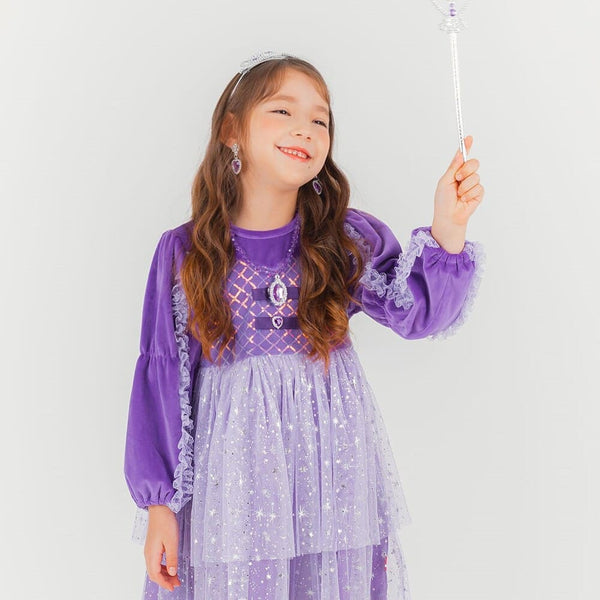 It's never too early to target Halloween costumes for kids. As our favorite Halloween season is knocking at our doors, it's time to get creative to gear up for this spooky season. Let your little one enjoy a hauntingly good time loaded with trick-or-treating and fun parties. Whether your kid wants silly, scary, cute, or fun costumes, OZKIZ is filled with sartorial options.

When you start browsing, you will get a range of ideas and easily target Halloween costumes. These stunning pieces will help your child celebrate and enjoy the Spooky family-friendly holiday in the best possible way.

Let's take a peek at this coveted kid's clothing website and get some super creative Halloween costume ideas. Are you ready to jump into this glamorous pool? 
This fabulously festive 'Kodolph' All-In-One Halloween Top and Bottom Set is a guaranteed delight to your little ones. This stunning piece is crafted from 100% polyester, while its soft outer jersey is super gentle on your child's delicate skin. You can easily change their nappy as it features a proper leg opening. Now let's take a look at its hoodie that comes with antlers on the top. This added delight makes it one of the best Halloween costumes for kids.
Let's bring a little magic to your little one's day. Gift your baby this super stylish Halloween costume and let him create his own Spooky look. Children usually fall in love with the hat and the mask and it's amazing detailing on the back. This stunner is crafted from high-quality polyester and is ideal for your next party or even a play day. We highly recommend this outfit, especially if you are searching for unique Halloween costume ideas for your kid.
If you have a beautiful girl child whose hair is just like Rapunzel's, grab this deal before it goes out of stock. This stunning piece is crafted from 95% cotton and 5% polyurethane. It is delicately designed to match the costume of Rapunzel, while its bottom is created to give it a fantastic look perfect for twirling. So, if you are frequently visiting kid's clothing websites to make your baby look like a princess, look no further. Go for it now!
Who is your baby girl's favorite character? If it's Snow-White, then make her feel delighted by gifting her this stunning snow white dress. This one is one of the most preferred Halloween costumes for kids as it never goes out of style. The splash of colors with yellow bottom makes her feel like a princess. They love to twirl around with friends at a party. Different shapes and sizes are also available from which you can pick your preferred one.

Apart from these Halloween costumes for kids, you can explore many other coveted pieces here at OZKIZ. Flourish your creativity with new Halloween costume ideas!