Tips on taking your spring kids fashion to the next level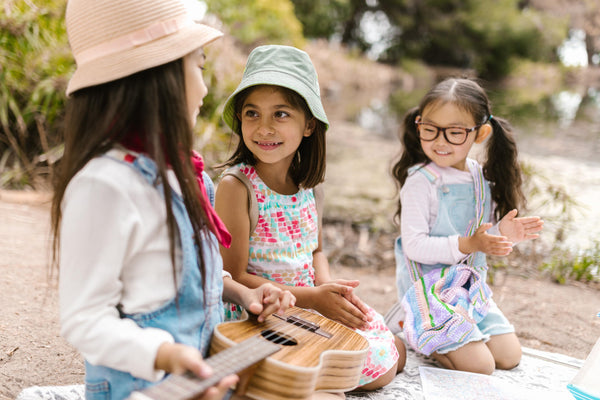 We all know that dressing for the occasion is vital if you want to stand out from the crowd. But that being said, there are more things you need to be aware of when it comes to fashion. And this is precisely where seasons come into play.
If you want your kids to be stylish and look perfect, you need to be careful about choosing their fashion style with the season in mind. This is why we have to introduce you with the top tips on the 2022 Spring Collection to take your spring kids' fashion to the next level. So, without any further ado, let us die right in.
Focus on color
Spring is a season of color. And you want your kids to resonate with that color and look beautiful with vibrant dresses.
Colorful kids dresses are perfect for almost any occasion during spring and will make your kids look playful and fun. The vibrance and a mixture of color are right on trend for the spring.
Floral dresses are the perfect way to feel fresh and comfortable while also being style. No spring fashion wardrobe ever feels complete without the addition of floral dresses. The floral prints add a bit of flair to the overall outlook and bring the seasonal princess out of your beloved kids.
They are also perfect for fun events if paired with a floral mary jane shoe.
Spring sneakers
Another spring kids' fashion must-have is sneakers. Unlike heavy warm boots, sneakers offer you more comfort in the spring warmth and easily pair up with any spring clothes.
 At the same time, they can easily resonate with jeans and offer your kids an elevated outlook.
Spring is a time to be playful and have fun. And that is why it is the perfect time to focus more on comfort than style. Spring fashion should also consist of light cozy, and comfortable clothes that provide enough ventilation and room for your kids to move around and play.
Invest in sandals
Another tip we have for you is investing in sandles that offer airflow during spring. The aqua mesh sandals are a perfect go-to for your kids due to their ability to provide sufficient breathing and protection at the same time.
Wear layers
In the springtime, the temperatures may fluctuate. That is why it is always a good idea to wear layers. For example, you can offer your kids something light to wear and top it off with a jacket or a cardigan in case the weather gets cold.
Final thoughts
That ends our today's discussion on the top tips on taking your spring kids' fashion to the next level. All the advice in the article is in no particular order.
We hope that the tips will enable you to create the perfect wardrobe for kids in the season. Stay tuned for more updates. Also, be ozkizglobal for the best spring outfit solution for your kids.