New Year's Eve Traditions from Around the World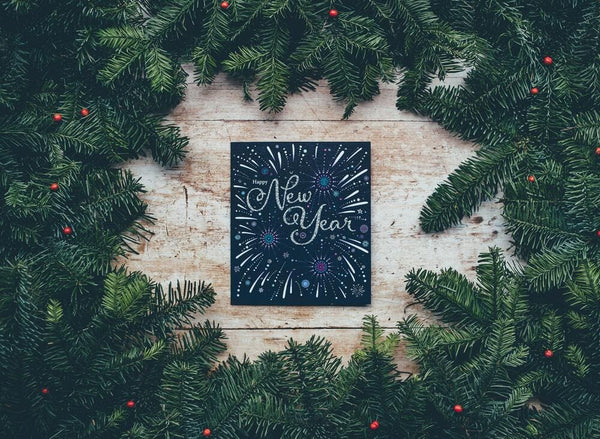 New Year's Eve is a cultural holiday that marks the end of one year and the beginning of another. It is a time for people to reflect on what has been, celebrate what will soon be, and take a moment to set goals for what they hope to achieve in the next twelve months. We celebrate New Year's Eve by attending parties or other festive gatherings with friends and family or by going home to be with those who are most important to us, lighting fireworks, eating special foods, watching TV specials or parades, singing songs together or exchanging hand-made gifts.
4 New Year's Eve Traditions from Around the World
Throughout the world, New Year's Eve is an international holiday. It is celebrated in many ways, depending on the country and culture. Different countries have their own traditions for celebrating New Year's Eve. Read on to learn how 4 countries from around the world celebrate this universal holiday.
New Year's Eve Traditions of The United States

Americans celebrate New Year's Eve on the last day of the year. A common tradition is to eat a large meal with friends and family, then stay up until midnight for a toast. Toasts are given with champagne, wine or sometimes beer.

One of the most popular traditions on New Year's Eve is to set off fireworks. This tradition is believed to have originated with ancient Chinese culture. Another popular tradition on New Year's Eve is that people typically wear new clothes and attend a party or watch a ball drop.
New Year's Eve Traditions of China

Chinese New Year is one of the oldest celebrations in the world. It lasts for 15 days. Some Chinese New Year traditions are celebrated on this day.


Searching for yang-sheng: Yang sheng is a traditional folk custom believed to bring good luck to the family by making sure their house is not haunted by evil spirits. This can be achieved by placing some fresh oranges at their doorstep, which symbolize happiness and fortune.

Eating dumplings: Dumplings are often eaten during New Year celebrations as it signifies wealth to come, as well as longevity and health - all things that are desired in Chinese culture.

Setting off fireworks: Families will set off fireworks to drive away bad spirits and celebrate with good spirits.
New Year's Eve Traditions of India

It is a time of celebration and fun for people to gather around and welcome the new year. The new year eve celebrations are observed in India which is a country with a variety of religions.

Many people are celebrating this event by playing with colors on this very day. The festival is celebrated with fireworks displays, delicious food, family reunions, and New Year's Eve parties. They are smearing color powders on their friends and families to celebrate this joyous occasion. The people are throwing colored water at other people using balloons filled with color powders to express happiness and celebrate the coming new year.
Happy New Year from Around the World!
As the year comes to an end, it is time to reflect on what we have accomplished and look forward to the coming year. This article highlights the different ways in which people around the world celebrate New Year's Eve.

A very happy new year from everyone at OZKIZ!