What is the Latest Summer Fashion Trend for Kids?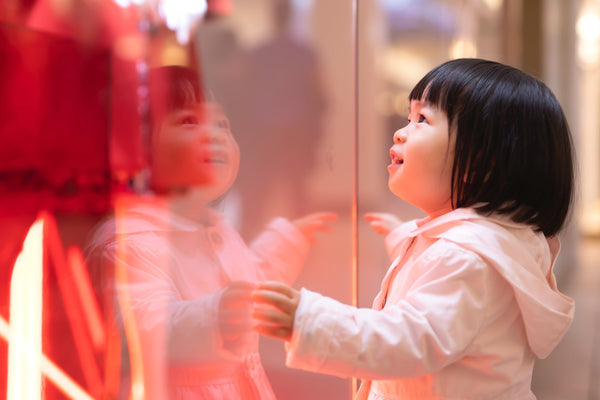 Summer is here and everyone can already feel the scorching hot weather. Children are happy to go to school because they no longer need to wear the layers of clothes that they wore during the colder months. Parents are flocking the malls with their children to shop for new outfits for this season.  The malls have changed their displays for summer with everything summery stuffs and fashion. However, shopping for clothes has even evolved now and online shops have become so popular.  Especially during this pandemic where everyone is advised to avoid the crowd, online shopping has become the easiest way to order things for children.


 
Parents always look forward to styling their children, regardless of the season. They love seeing their little fashionista strut their stuff. That is why; parents are also extremely interested in knowing the latest trend in fashion for their little ones. This season, the following trend will be seen in town:
Oversize Clothes
Even though adults have loved this trend for a long time, but now children's clothing trend is following the adults. This includes wide armholes, minimal prints and design, layered colors and patterns, and geometric cuts are essential to oversize clothing. Because it is considered a timeless design, it has become of the reasons why consumers have been drawn into this trend.



Sportswear
This is not the first time that sportswear is loved during summer. However, this summer, neutral tones and pastel combinations are in. In addition, futuristic style will be trendy like the previous year. There will also be elastic textures, metallic colors, and neon colors.


 


Shorts
Shorts never goes out of style. They are always in because of the comfort it brings during the hot season. This year, woven fabric shorts are in, elastic waist, soft colors and large printed graphic patterns will be visible. There will be a comfortable city life and beach themed combination for the shorts.


 


Family Fashion
Identical sets of clothes for mommy and child or daddy and child or even the entire family is the trend.  This could be similar color, cuts, patterns, or prints.  Families will love this especially during picnic, beach trip or any summer activity.  Festive sets will be in as it makes both the parents and the children happy.


 


Unisex Trends
Limitations between boys and girls are now being eradicated and this can be seen in the colors of clothes that children wear. Most of the fashion designers are introducing unisex options to children fashion and the style is almost akin to adult fashion.


 


Accessories
Children love to accessorize! This makes them so proud and happy to wear something similar to what they see among adults. These include glasses, belts, purse, hats, necklaces, shoes, sandals etc. Metallic fabrics and sequins are still in. Big ruffles for girls are very visible this summer. Floral prints are always trendy for summer as it brings cheerfulness to the person wearing it.


 
Children love styling most especially during summer because they can show off their pieces to their friends unlike during the winter or cold season, they are always covered in thick and big jackets to keep themselves warm. In the summer, they can freely express their sense of style and creativity through the clothes they wear.

Putting a hat on your child is wise during summer because it protects them from the direct sunlight. There are different types of hats for boys and girls but the best would be something that are not too heavy for the children to carry on their heads or else they might end up taking it off soon.

We all love dressing up our children, but always remember that comfort is especially important during this season. After all, you do not want to see your child drenched or profusely sweating because of the hot weather and the wrong type of clothing. Make memorable moments this summer with your family!
Writer: Hazel May Vinluan-Kim