What is Children's Fashion Like in the Contemporary World?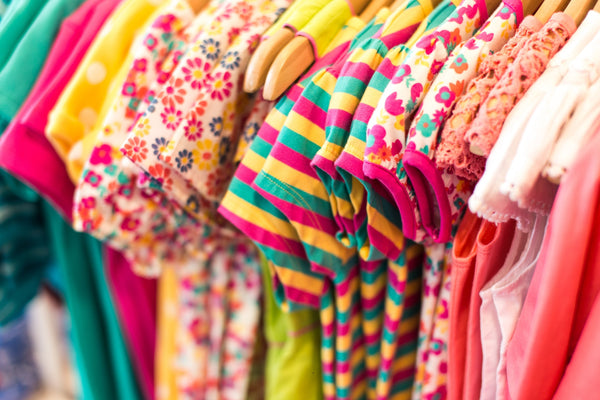 Fashion has become ever present in everyone's life including children. Nowadays, children are aware of the importance of dressing up and being stylish. This is because of the impact of the world around them. Media plays a crucial role on this and undeniably affects the view of children towards their peers and the people around them.

Contemporary society circles around concepts like beauty and innovation, ideals that have been accepted and applied by fashion designers globally. Without a doubt, fashion has been an influential way of expression as the manner people dress becomes a reflection of the cultural provenience, character, disposition and even emotions. More so, fashion has a great way of merging practicality with aesthetics, and could be professed as a pragmatic representation of art.

From the influence of several cultural as well as social aspects, and undyingly acclimatizing to the needs and demands of a continuously developing society, fashion has suffered greatly due to the radical transformations as time passed by. Throughout its ongoing phase of evolution, it has produced various styles and trends, illuminating traits unique to every individual generation.


Even though it has generated several tendencies and has emerged continuously in conventionality with the society's ideals and needs, fashion has only newly started to pay equal attention to every category of age. Though clothing manufacturers largely neglected them in the past, children today form an essential segment of clients in the fashion industry, enjoying an all-encompassing and diverse variety of clothing fitting for their age. The children's clothing industry has merely begun to attain a good exposure and fame recently, achieving a lot of consideration over the past few years.

As the children's clothing industry was rising in approval, more and more fashion designers decided to concentrate their work entirely on designing clothes for young children as well as babies. Rapidly, the proposition turned out to be more and more differentiated and children's clothes achieved a lot in aspect and creativity. Supermarkets as well as clothing stores begun to refill with creative and vibrant clothing articles for children, and many shops even concentrated in singularly selling children's clothes.


In juxtapose to children's clothes in the past, poorly designed and, let's be honest, rather dull, children's clothes nowadays are original and attractive, invigorating their creativity and molding their sense of aesthetics and beauty. Stretching from little boys' suits and girls' embellished dresses to cartoon-character outfits and even superhero garments, children's clothes are now formed to effectively please and meet the desires and aspirations of the little ones.

Perceptibly adoring 'the attention' given to them by the fashion industry, many children today spend more and more time contemplating for the most fascinating and creative clothing items they can discover. Enthralled by various clothing models, styles and colors, lots of children can barely choose upon a single item in specific. And the moment they get inside children's clothing stores, children are welcomed by the colorful and splendid world, comparable to the world fashioned by toy stores. Amusingly, numerous of the children's stores nowadays provide children clothing stores plus toy store. Fact discloses the young generations' awareness towards clothes and therefore their leaning towards uniqueness, style, and sense of beauty.

Children have become more expressive with their personality through their choice of clothing. In fact, even at a young age, they already know what type of clothes they wear and they already know how to mix and match. The society indeed has influenced the way these young ones decide what type of character they want to portray.

The new world has indeed presented the children endless possibilities of self-expression. And because of the dominant presence of technology, it is now easier to be updated with the latest trends that are happening globally. They become more updated with the new accessories and style from the videos and pictures they see on social media.


Truly, it is interesting how fashion has evolved not only among adults but among children as well. Designers and manufacturers need to be on their toes on the trends to be able to cope up with the demands of the children who are more meticulous clients than the adults. They are more specific with their needs and how they want their clothes to look like.
Writer: Hazel May Vinluan-Kim