Top 5 Princess Characters Girls Love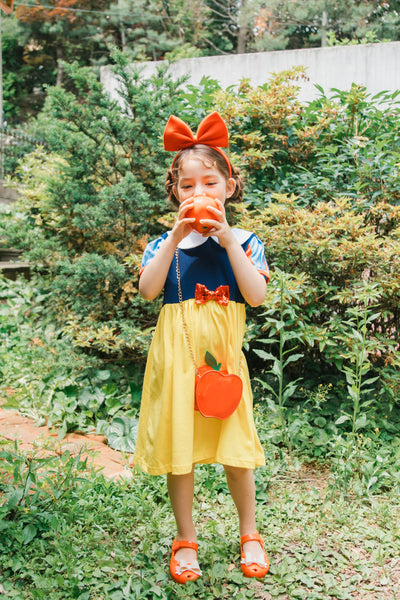 At all times, girls want to be character has always been princesses. For me, I wanted to be one of them in my childhood and liked to dress as they dressed. Every girl has always wanted to be and has been following their best princess character. Especially on birthdays, princess birthday party is a must for girls.

Let me introduce you the top 5 best princess characters that girls like best.

1. Snow White from <Snow White and the Seven Dwarfs> (1937)


Source: Disney


Did you know that Snow White was the first and the oldest princess? Snow White was released in 1937 and maybe that is why everyone knows Snow white so well. Her blue blouse and yellow skirt and red hair band is her signature features.


2. Cinderella from <Cinderella> (1950)


Source: Disney


Cinderella is the most iconic princess from the Disney princesses. She is very kind, warm hearted, respectful, and hopeful. I have always wanted to be like Cinderella and meet a handsome guy and live happily ever after. But you know that fairy tales are fairy tales.


3. Belle from <Beauty and the Beast> (1991)


Source: Disney


Actually did you know that Belle was ranked No.1 for Disney princess role models? She is intelligent, charismatic, curious, and beautiful. She is also the first princess to have brown hair and hazel-brown eyes.
4. Rapunzel from <Tangled> (2010)


Source: Disney


Rapunzel may look like she is naive and immature, but she is adventurous, energetic, and optimistic. She has been isolated in the castle for a long time, but she has never lost hope for life. Her signature, the long hair, made every little girl have a long ponytail like her.


5. Elsa from <Frozen> (2013)


Source: Disney


After the release of the movie Frozen in 2013, Elsa was a big boom among girls. Every girl dressed like Elsa and there were so many items collaborated with Elsa.

Elsa is elegant, curious, caring, responsible, and graceful. She always takes care of her sister and cares about the people around her.
Which princess is your favorite? :)