The Origin Of Baby Shower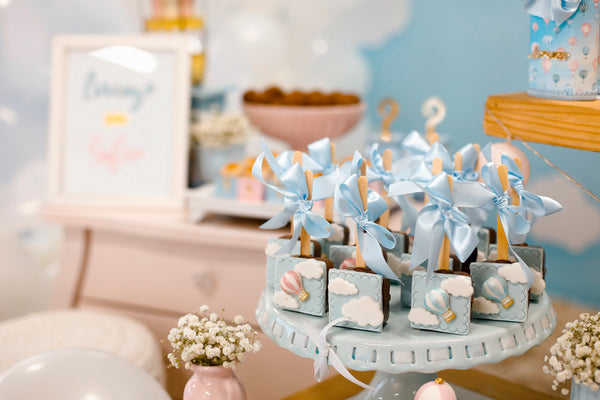 [Amazing Info About The History Of Baby Shower]
The baby shower is a unique and memorable event for expecting parents. Basically, a baby shower is a party celebrated to welcome the upcoming baby. The friends and family members gather, have fun, and shower pregnant moms with baby-related gift items at this event.
 But, besides celebration, most parents don't know the purpose of a baby shower, its origin, and history. Often, your pregnant friend asks you to help in event arrangements, and you feel dumb because you have no idea about a baby shower.

So, if you are curious to discover when a baby shower became popular, is it a modern event or was also celebrated in the past, or the origin and history of a baby shower, this post will uncover all. So, keep reading till the end.
What Is The Origin Of A Baby Shower?
While eating the cupcakes and having fun in a baby shower, do you know from where baby showers originate? The word baby shower is the modern term used to define such events. Back in history, different pregnancy rituals were held to support the pregnant mother and her upcoming baby. However, the exact origin of a baby shower is not known. In addition, the event celebrations were unlike modern baby showers.
Besides Ancient Egyptian and Greek culture, the modern baby shower started after the 1940s in North America. This idea got too many innovations, and the newly married girls were provided with valuable household items on the shower occasions.

Let's briefly explore the history of a baby shower in different cultures.
Baby Shower and Ancient Egyptian Culture:
Ancient Egyptians had beliefs that birth pollution
would contaminate the baby. So, they used to separate the mom and the baby after 14 days as an after-birth ritual. Their events also included visits to shrines and ritualized disposal of afterbirths, such as placenta and umbilical cord.
Baby Shower In Ancient Greek Culture:
Ancient Greeks celebrated ceremonies such as "Amphidromia" and "Dekati." on the seventh and tenth day, respectively, after childbirth. Moreover, they used to shout right after a baby's birth to symbolize that the baby had peacefully arrived.
Baby Shower In Ancient Indian Culture:
In ancient Indian culture, the "seemantha" event was held since the Vedic ages. In that event, the closest relatives, friends and, family members used to place dry fruits and gifts in the lap of a six or 7-month pregnant female. They also used to pray for the good health of the new mom and upcoming baby. With the invention of a modern baby shower, traditional birth-related rituals are also celebrated in India. 
Birth Rituals In Medieval Europe:
There was an increased risk of the mother and baby's death during birth in ancient times. Therefore, in Medieval Europe, priests used to visit women in labor. They would ask women to confess their sins before childbirth. After delivery, the baptism ceremony was held in which godfathers shower silver spoons and other gifts to newborn babies.
Baby Showers In Ancient and Modern America:
Victorian Britain women were a bit controversial since they would not announce the news of their pregnancy. But, after childbirth, they used to celebrate get-togethers and tea parties. Childbirth-related superstitions were also common in that era.
The modern concept of the baby shower is thought to have appeared in the 1940s and 1950s in North America. Earlier, such events were centered around the besties and family members of the expecting women. However, in the modern era, the guests of the function play games and identify baby body parts with a sonogram.
Who Came Up With the Name Baby Shower?
There is no clear evidence about who came up with the name baby shower. However, in ancient times, some other showers were common and bridal shower was also among them.
At this event, the bride's friends gather for a party and shower her with
gifts
, blessings, and wishes for the upcoming life. Therefore, the idea of a baby shower is also thought to have evolved from that concept. It is the time when the closest friends and family members show their support for a mom-to-be girl and her expecting baby.
Why Is Baby Shower Done In the 7th Month?
Typically, a pregnant mother passes through different phases in her pregnancy journey. Some people consider that an expecting mom enters a comparatively safer phase in her 7th month. So that's they celebrate the event in the 7th month.
 Most families prefer to celebrate it in the 8th month of pregnancy. However, the main concept behind the baby shower celebration in the 7th month is to welcome a baby closer to the expected delivery date, neither too early, not too late.
Final Thoughts
The baby shower is the modern name of an event celebration in which the expecting mom is showered with gifts related to her upcoming baby. Moreover, the customs and traditions of a baby shower vary throughout the world. Although childbirth rituals were celebrated in ancient times, the modern version of a baby shower differs from old ones.