How to Pick Good First Walker Shoes for Babies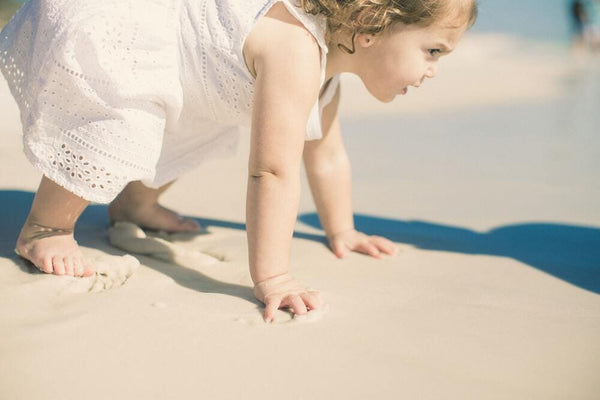 It is one of the most monumental milestones in your life when your child takes his first steps. Once your baby starts to walk, it will get difficult to control him. To provide complete safety to his feet, consider purchasing the correct type of shoes. Most parents love to dress their baby in matching outfits and shoes right. However, keep in mind that finding the best kind of walking shoes for your little one is not an easy job to perform.

Most of the experts also recommend practicing walking barefoot first as the baby's tiny feet aren't fully developed. But for the outdoor activity, you need to purchase the right kind of shoes that help your child grip the floor firmly and maintain balance and coordination.
Infant Shoes

Making the walking experience secure but exciting is a top preference of parents. Purchasing the right baby walking shoes can help protect your kiddo's feet from any dangerous or rugged terrain outside.

With a wide range of choices on the market nowadays, it has become difficult for parents to discover the best baby walking shoes for their child. Here in this article, you will get a complete guide about baby walking shoes and how to pick the right pair of shoes for your child.
Perform Thumb Test
While purchasing the shoes for your little one, do not forget to perform the thumb test. For that, you need to press your thumb sideways at the very tip of the shoe to check it properly. The pair of shoes you are planning to purchase must contain half an inch width of space between your child's toe and the tip of the shoe.
Consider Leather or Mesh Material

Leather or mesh material provides breathability. While selecting your child's shoe, consider purchasing a soft leather, good quality, or cloth-topped shoe for the baby as such shoes allow airflow for your child's damp little toes. Keep this noted that the babies' shoes made up of stiff materials hold back the development and growth of baby's feet.
Light Weight and Flexible
The baby walking shoes you are planning to purchase for your little one must be flexible and light in weight. The shoes made of flexible material provide natural movements to your baby during their walk.
Select the Shoes that Prevent Slipping or Sliding

The baby shoes you are planning to buy for your child must prevent sliding and slipping. Most of the infant walking shoes available in the market nowadays contain grooves on the bottom to assist your little one in learning to walk more competently. Most hard-bottom baby walking shoes include rubber non-skid soles with edges that provide an excellent grip on your wobbly walker.
Conclusion

If you want your baby to wear the shoes for warmth or fun, then purchase the one that contains a soft sole. However, when your child starts walking, buy skid-resistant shoes for him. The shoes must be of proper size and fit him well, and are difficult for your toddler to pull off.