How to Accessorize Your Child's School Uniform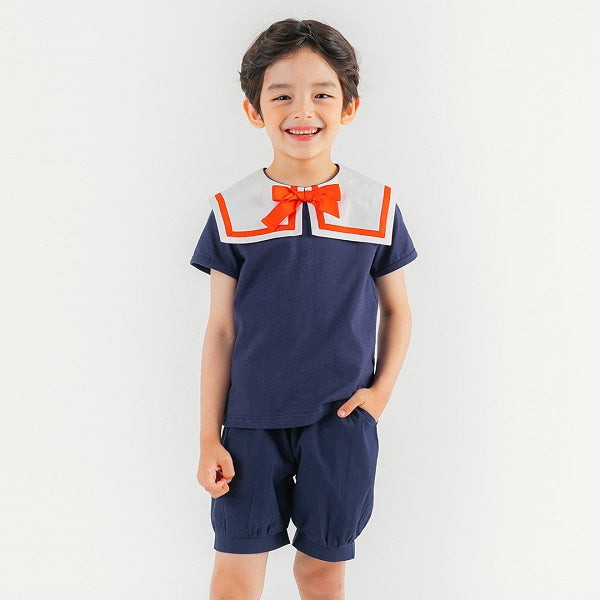 My son has been to both types of schools; one that requires children to wear school uniform every day except on their wash days which is Wednesdays and one where children can wear civilian clothes and are free to wear whatever they wish. As a parent, it is more convenient for children to wear uniform because you do not need to keep thinking what your child needs to wear the next day. When children do not wear uniform, you end up buying clothes every season because they grow too fast and they also do not want to wear the same thing every day. They end up comparing their clothes to their friends. Wearing school uniforms reduce peer pressure and establish fair dress codes.
However, school uniforms do not always appeal to children. Some of them dislike wearing them to school and end up being cranky if parents push them to wear it. In the end, mornings become longer because children prefer wearing their favorite clothes when they go out. That is another dilemma for parents to deal with. As children grow, they develop their own sense of style and wearing uniforms limit them. But parents need to explain to their little ones that some schools have dress codes, and they must follow because that is a part of being a big girl or big boy.
To be able to make wearing uniform fun, parents end up looking for accessories that will destruct their child from disliking the clothes they need to wear and divert their attention to the accessories they are wearing to complete their look. It usually excites little ones to wear some accessories and makes them realize that styling is not only by wearing nice dresses or shirts but with some accessories too. Here are some ways to accessorize your child's uniform.
Jewelry
This can be a little tricky because not all schools allow children to wear jewelry but luckily, there are schools that allow minimal accessories like watches or necklace. Make sure that you choose child-friend pieces and not choking hazard ones. Also, remember that when your child goes to school, it is their responsibility to take care of their belongings. The fact that they will be playing and moving around the school all day does not guarantee that their jewelries can come home safely just like how you sent them. Chances are, the beaded necklace will be broken or worse, lost.
Colorful and creative socks are a good way to show self-expression. There are many cute and unique socks available now in the market that will surely be loved by your tots. This makes your little ones happy and stylish while wearing their uniforms.
Backpacks
There are many styles and colors of backpacks that your child can choose. Give your children the freedom of choice because this will make them feel proud of themselves for choosing their favorite design, or character or color. However, not all schools allow children to have different backpacks. Some schools also have uniform backpacks. In this case, you can accessorize their backpacks with cute dangles or clip on accessory items to elevate the look. This will also help your child in finding which bag belongs to him or her especially if they all have identical backpacks.
Headbands and Hair Clips
For little girls, putting on some nice and cute headband or hair clips make their uniform look fun and cool. Children love to show off their nice head pieces to their teachers and classmates and tell stories of how they got it or who gave it to them.
For boys, wearing a baseball cap can make them look cool while protecting them from the UV rays of the sun. There are many designs of caps for children with their favorite characters, colors, and patterns that they will surely love.
Shoes
Children love wearing nice comfortable and cute footwear. You can accessorize your child's uniform by letting them wear their favorite footwear. This is a good way to elevate their uniform. One thing that parents need to remember though is that, when you are letting your child wear their favorite shoes in school, they should be able to wear it by themselves because some schools require indoor and outdoor shoes and the changing can be tricky for children.
If you are living in a country with four seasons then the cold seasons would mean wearing layers of outerwear to keep your little ones warm. This is when parents can really help their children choose the outerwear that not only shows off the style but make sure that it is functional and will not leave your child freezing. Parents and children can mix and match their outerwear, and this will make them feel good that they are able to express themselves better with their choice of clothing.
Despite the fact that some kids think that wearing the uniform is a drag, parents need to remind them of the importance of wearing uniform. This is a good way to discipline the little ones and learn how to be part of the group. They should be able to adjust and understand that wearing their school uniform is helping them to become a responsible student.
Writer: Hazel May Vinluan-Kim