Easy Stylish Hairstyles for Girls and Boys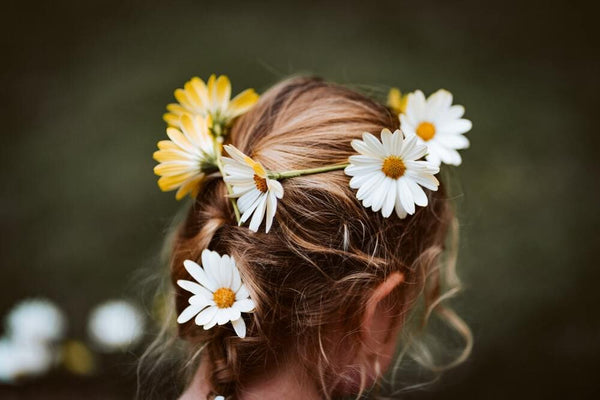 If you are looking for easy stylish hairstyles, here we have some options for you. You can go through the whole article to get some inspiration. Moreover, if you are going to a party, then you can try these hairstyles.
6 Hairstyles Your Kids Will Love
Styling becomes an essential part of one's personality in these modern days. Every young girl wants to be the center of attraction in each party. Well, throughout this post, we have arrived with a collection of 6 easy hairstyles for boys and girls that will help you to grab the attention at a party.
1. Ballerina Bun

Keep your hair out of your eyes while still looking stylish with a ballerina bun. Your little girl will look like a ballerina while you take her to ballet lessons or have special events where you'll be taking lots of pictures. The bun itself is simple, but styling this hairstyle properly takes time and practice. Get it right to look picture-perfect in every photo!
2. Double French Braid

Braid your little girl's hair into a double French braid. You'll need two ponytail holders and not much time. A double French braid makes her hair look tidy, while separating it from the rest of her head. It is a great hairstyle for active children as it keeps their hair out of the way but still looks good.
3. Twist Wrap Ponytail
Twist Wrap Ponytail is the perfect hairstyle for young girls. An elegant and effortless ponytail, it's made with soft, silky hair wrapped around a lone hair elastic, allowing it to dangle elegantly from the bottom of the head. With its casual but feminine style, which can be worn for sports or formal occasions alike, Twist Wrap Ponytail is the perfect hairstyle for any young girl.
4. Mo-Hawk

What's better than a traditional mohawk? A layered mohawk! This style requires less maintenance and is slightly less harsh on the hair than traditional mohawks.

While these haircuts can be made using hair products that range from gel to wax and all kinds of sprays, to get this look boys will need to use a high-quality grooming spray that is specifically designed for mohawks.
5. Taper Shaved Sides
Taper shaved sides help you get a hairstyle that is both stylish and practical. If you need a perfect hairstyle for little boys, it's the ideal haircut to choose. You can say goodbye to messy headbands and hello to practicality. Taper shaved sides are easy to do and require little effort.
6. Buzz Cut with Tapered Fade
Buzz cut with tapered fade is good to maintain. A haircut like this is perfect for active boys. It's easy to make and effortless. If you have silky hair, you're lucky. You just need soft and silky hair to get the job done. Use a good hair spray for styling. This hairstyle looks nice on boys. It features a slight taper on the side, making it more interesting than before.
Final Thoughts

If your kids want to look stylish then try these hairstyles once. There would be no one to judge them based on a hairstyle. Everyone has their own style and identity, so you can try all these hairstyles and see which one suits your kiddo best.

With the help of these hairstyles, you and your kids can look more beautiful and stylish. If you have some favorite hairstyles, then do not hesitate to share with us in the comment box below.