Benefits of Lego for Kids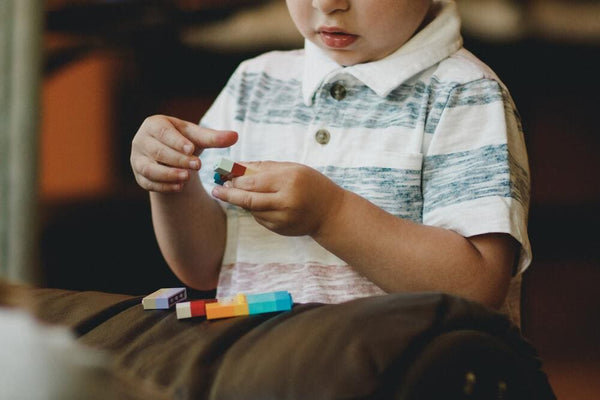 LEGO is one of the most popular toy brands. It is a bestselling toy brand because of its iconic bricks that permit adults and kids to create exciting objects and show their creative side to others. This exciting game helps people in training their brains. It helps in increasing their thinking capacity. Read on to learn about the benefits of playing with legos and how it benefits your child.
Benefits of Lego Play

People love to play this exciting game because of its fantastic game-play. It keeps your children occupied and helps them think out of their box. It is easy to understand and difficult to master. Here in this section, you will get to know about some of the benefits of Lego. Check out the guide below.
1.) Encourages Teamwork
This exciting game allows you to enjoy your free time interestingly. It encourages teamwork and improves communication. You can teach your children how to manage cooperation and communication with others while working together. This exciting game allows you to teach your children some important lifelong lessons that are difficult to school otherwise.
2.) Improves Hand-eye Co-ordination
Connecting pieces of Lego requires proper coordination and correctness. This fantastic block game helps children strengthen their fine motor skills. Connecting the blocks involves focus. It not only helps improve your child's mental health but also improves hand-eye coordination.
3.) Planning Skills

LEGO game allows your child to plan their building projects and build something unique and different each time. It provides a safe learning environment where your children first think, design, and make. The game helps them improve their planning skills which automatically leads to problem-solving. Give your child some exciting challenges. Help them a bit by providing them with some hints to think in the right direction.
4.) Endurance, Patience, and Lateral Thinking
Construction gameplay also requires endurance, patience, and sometimes lateral thinking to find the most appropriate solution. The game teaches your child that there is always more than one way to solve a problem. Encourage your children each time they come up with some unique or different idea.
5.) Overcoming Failures
Kids do not mind rebuilding a lego tower that collapses. They keep on building it until they reach success. The game helps them constructively overcome their failures. They may blissfully try new ways of completing the game. This unique game-play helps them in improving their self-confidence. The game provides your child a great help to grow up in the adult world. Children who more self-confidence is always pen to try something new.
Conclusion
Lego is one of the most popular block games that you must play and encourage your child to play. It not only helps your children spend their free time pleasingly but also improves their mind's health. Give your children interesting challenges and encourage them each time they complete them properly. Lego is one of the most interesting and exciting games to play with your friends and family members in your free time.