9 Amazing Indoor Camping Ideas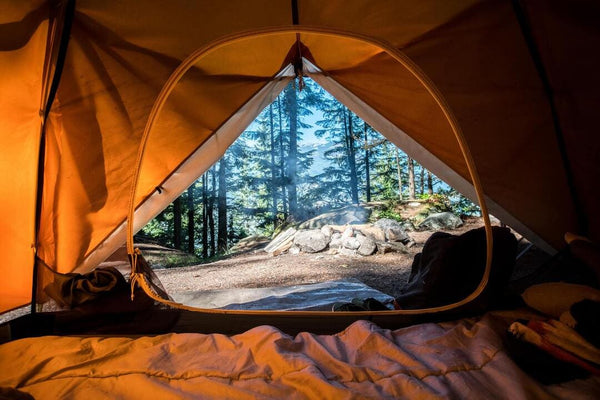 This pandemic has changed our lives. We are stuck at home due to lockdown. Kids crave to go outside for refreshment. However, you can make them stay at home by involving some indoor activities. Camping inside your home is a simple indoor activity which has a various impact on your kid's lives.

In case of boredom at home or teaching them camping, you can practice camping inside your home to teach your young children how to prepare for outdoor camping.

I'm going to share some unusual ideas for home camping. Read on.
1. Do Something Creative:
Do something creative to make your family camping unique and memorable. Make a tent or fort as a camp and decorate it creatively with your children. You can decorate the camping place by adding some stickers, toys, clothes, and ribbons.
Click here to get some home camping decoration ideas.
2. Make Something Delicious to Eat:

When you start your camping in the early evening, your first food will be a camping dinner. Make some delicious meals and serve them on the camping carpet to your family. Keep some potatoes, veggies, and meat with you. Then bake them in the oven for some time to make a delicious meal for you. Soft drinks and tea make food more delicious.
3. Kids' Camping Kit:
How beautiful is the word kids' kit? Keep in mind that this family camping is for children. So, their camping kit should be the mother's priority. Check that if your children have tents, pillows, sleeping bags, sleeping pads, camping pillows, flashlights, raincoats, rain boots, summer hats, seasonal outfits, and seasonal footwear. You can pack all these accessories to enjoy camping.
If you're looking for beautiful children's hats, click here!
4. Make a Rainy Environment:
Everybody loves rain. Whence it would feel if your camping place has artificial raindrops. If you have your camp in your home's backyard or balcony, then create a rainy environment that is pretty easy to enjoy it. Tell your children to wear raincoats and boots to save themselves in rainy weather while camping outdoor.


Click here to get a reasonable Cherry Cherry Tok Tok raincoat and rain boots for your young children.
5. Use Light Clothes During Sunlight:
Where rain is enjoyable for us. There sunlight is also charming. During the day, enjoy sunlight by looking outside the tent. Use light clothes during the day. Ask your children to hear nature sounds. Either they could be animals or birds. If your house is in a peaceful place, then use a disk of natural sounds and ask your kids to listen to them during the day.

You can buy a standard Benjamin linen top and bottom set for boys. Olivia linen top and bottom set for girls to wear in sunlight from our e-commerce store.
6. Burn Campfire and Sing Songs:
Camping is incomplete without burning fire. For this purpose, you need some brown papers to make logs, red, orange, and yellow tissue papers to make flames, a cup, and a tea light. Burn a fire near your camp and sing some fire songs. If you don't remember camping songs, you can sing other tunes to make your family camping more beautiful.
7. Play Some Games With Kids:
Camping inside the house is not very easy. Sometimes, it requires more than the existing efforts. Decide some games to play with your children inside the camp. You can play new games with their toys. For instance, consider their animal toys as wild animals and ask them to find those animals by hiding them near your camp. Thus, you can teach them about wild animals' actions during camping.

For more details about camping toys, read this article about toys for camping.
8. Comfortable Sleeping Bags:

Under a starry night, in your decorated tent, sleeping bags make your kids more comfortable. Tell them some stories before going to sleep. You can make your storytelling moments incredible by lighting down the environment. Make sure before they sleep that their sleeping bags are comfortable for them.

OZKIZ has launched wearable sleeping bags for children in free size. You can also use it indoors. Click here to get that superb sleeping bag.
9. Prepare Your Kids for Their First Outdoor Camping:
Home camping isn't only a way to get some relaxation while you can't go outdoor camping. It's also a way to teach your young children the camping rules, environment, and activities before their first outdoor camping. Make open-ended questions easy during each liveliness to teach them about outdoor camping practically. You can make your children confident enough before their outdoor camping.
Writer: Tayyaba Maryam