Why is Physical Education So Important in Early Years?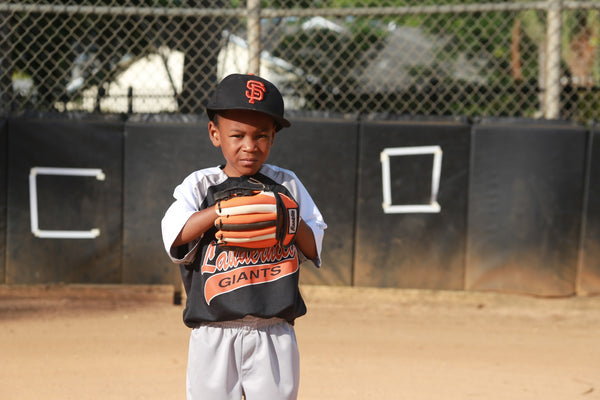 During early years, children are most active and curious. They would want to try all sorts of activities offered to them. Children always find it exciting and fascinating to move around and play outside. They love to move, and hate being confined in small places where their actions are limited. Gross motor skills need to be developed during this stage of their life and engaging children to various activities that require them to move is important. If you want to improve your child's health and well-being, a physical activity is the way to go.

Physical activities play a crucial role in promoting healthy development among toddlers until elementary years. It helps the child get stronger muscles and bones and develops core muscles. 

These activities also teach the little ones endurance, patience, sportsmanship, strength and even good thinking skills. If they are acquainted to the activities given to them, they can hone their cognitive skills while harnessing physical skills.

The attitude they develop toward the games they play will become their foundation that they can use for the rest of their life.  It is important to let the children move and use their muscles as opposed to offering them a sedentary lifestyle that only allows them to slouch, sit or lie down while watching their favorite YouTube videos.


Schools always offer physical activity classes for children because educators know the significance of movement to healthy growth and well-being. There are even various types PE classes offered for after school activities such as Taekwondo, soccer, swimming, Karate classes, gymnastics, and more. These activities help children develop their self-esteem, social skills, cognitive skills, socio-emotional skills, and physical skills. These activities also help teachers determine which skills need to be developed more among children.

Moreover, exercise through physical education offer children with social skills, which is especially important in life.  For example, with team sports, the players learn to enhance their crucial communication skills by being able to read non-verbal cues, playing with the team and learning to be a leader.


What activities can you do with your child? Take them to parks and let them run, explore the area, walk around the oval, chase bubbles, play balls, ride their scooter, play in the playground with the slides, see saw, monkey bars, swing, bicycle, or skateboards. Let them play with kites, and hopscotch. These are some examples of activities that you can do with your child. Meanwhile, if you are indoors, you can play with you child by rolling balls, crawling, running, dancing, jumping on indoor trampoline, and doing yoga for kids, and other exercises that you can follow from videos.

Have you ever wondered why schools always emphasize the importance of physical education? Apart from the benefits mentioned above, going out of the classroom from the usual sitting down and listening to teachers can be extremely helpful. Children need to take a break and move. This will help the children reset their brains to be able to focus more when they go back to class. They need to shake those wiggles out so they will be able to calm down better and concentrate on the next activities they need to work on when they go back to the classroom. It has been proven that schools that provide ample amount of recess time to children produce smarter children. At international schools, they give thirty minutes recess every 2 hours so kids can go out and play with their friends. This is a good way to balance academic studies and developing their skills outdoors.


The developmental benefits of exercise have a huge implication on every child's long-term health. These advantages will prepare the young one for their teenage and adult years. Therefore, make exercise a part of your child's activity every so often.  Regardless of your little one's age, physical activity should not be neglected. Being a full-time working mom, it is indeed challenging for me to still have energy to play with my child, but I try to squeeze it in as much as I can, as part of our bonding too. I would jump with him in his trampoline or turn on some dance videos and we do it together or do yoga for children with him. He enjoys it and I feel happy seeing that he is really looking forward to our routines.
Writer: Hazel May Vinluan-Kim