When to Start Potty Training?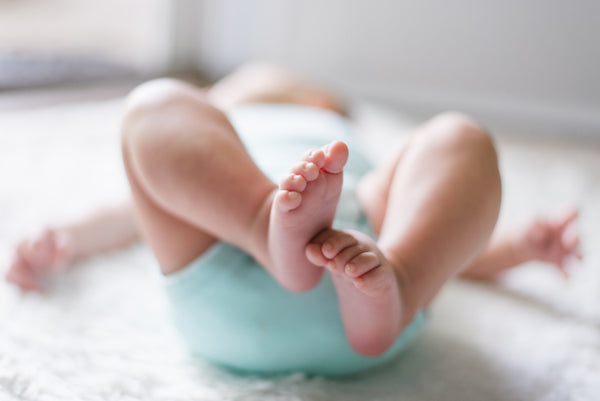 Nothing is easy regarding parenting a child. From changing diapers and spending sleepless nights to struggling with trying to make your child eat or sleep, you go through so much. And to add to that, potty training! This may feel like the world's most difficult work to do, leaving you wondering about the right time of starting potty training for your child. Let us help you with that. Just keep in mind that there is no perfect timing for doing it, as it differs from child to child.

However, experts say that usually the best age to start potty training your child is between 1.5 to 2.5 years, depending on their readiness for it.

The whole process of potty training may lead to disappointment or frustration if your child is not ready. Now, if you are questioning how to know that, here are some common signs to look at.
The diapers are dry for two hours or more.

The child is trying to hide behind curtains or furniture to pee or poop.

Showing aversion towards dirty and stinky diapers.

Showing interest to wear bigger underwear.

Understands simple instructions like, "time to go to the toilet", "sit down/stand up", "remove the clothes" etc.
Alright! Now, let's talk about some best potty training tips to help you more. Here are the top 5 on our list:
1.  Don't Rush!
You may be too eager to train your child as soon as possible, but always remember that it takes time. First, ensure that your child is ready, then only go with the training. If the child shows any signs of resistance, just take a break. Encourage your child to try again in a few days or weeks.
Before starting potty training, try to implement a schedule, so that your little one knows that doing potty is a daily activity. For instance, you can train your child to do potty before going to the bed or in the morning as soon as they wake up. Whatever timing works for your child, go with that.
3.  Add Fun Factor
If your toddler looks nervous to use the potty seat, try making it a fun process. To help them feel relax, you can sing a song or read out a book, while they are using the seat. If you are creative enough, you can create your own 'special song' or google 'best potty training songs'. Sounds funny, but it's one of the best potty training tips out there!
4.  Show and Tell
Another fun activity that you can use to encourage your child to go for potty is 'show and tell'. There must be that one doll or teddy bear, which your child holds dear to its heart. Use that toy to show the child that they too need to go to the toilet to do potty. This way your child will feel that it's normal to do so.
5.  Don't Punish Your Child
If you don't get success while potty training your child, don't get hyper anxious or edgy. Always try to calm yourself and never get angry or punish your toddler. Punishment may discourage your child more. Instead, appreciate them or offer exciting rewards every time they successfully use the potty seat.
Final Words
We hope that these tips will prove a great help to you all. Potty training, no doubt, is a daunting task, that needs a high level of patience. Never lose hope if your child is taking more time than others. Always remember, that every child is different and will learn differently. So keep trying and also don't forget to teach your child proper hygiene habits right from day one of training. Good luck!