What Size Is 'Free Size' Clothing?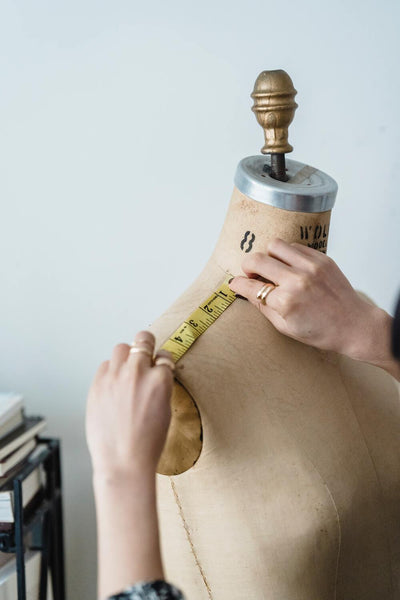 What is "Free Size"?
'Free size' is not a size; rather, it is a type of clothing that is loose and flowing (though it can be stretchy instead of loose), such as a gown, kaftan, serape, or other similar garments (or, in the case of stretchy 'one size' clothing, usually a jersey piece).
Free size generally refers to sizing standards designed to fit most people and have minimal specifications in the measurements that would restrict the wearer's sizing.


How does "Free Size" work?
Free size clothing is intended to be unfit, baggy, and flexible, so it will typically fit an average of regular sizes.
The majority of the designs are loose or relaxed, fitting and falling elegantly. The customers who buy free-size clothes consistently tell the designers that this clothing style helps them look good and feel comfortable; several have even claimed that it has regained their confidence, which is wonderful!
Things to Consider while buying kids Clothing:
Parents want their children's outfits to be adorable, stylish, comfy, and long-lasting. So when shopping for your children, it's a good idea to think about a few things. Below are some pointers mentioned on how to shop for children's clothing: 
Of course, the most important factor is the fabric.
When children are comfortable in their clothing, they are joyful outside. Parents are ecstatic to dress up their children in cute, funky, stylish adorned outfits to enhance the charm, despite the fact that such outfits might irritate, choking dangers, and rashes. To avoid this, parents should look for softness, lightness, and how loose the fabric is when buying children's clothing. No one enjoys scratchy, itchy clothing, so choose items with a higher percentage of cotton.
Right Clothing Size for kids:
Since kids don't stop growing for long, the first and most important thing to keep on hand, choosing the correct attire takes time, and you don't want to be returning and exchanging it all the time, especially during the Covid-19 pandemic. Also, because children grow so quickly, it's pointless to stock up on the same sizes. Instead, shop for slightly larger and free-size clothing for girls and for boys to save time and money and provide them with more comfort.
Opinions of Children
When shopping for children's clothes, their preferences are essential as they're the ones wearing them and feeling happy about them. Allowing kids to choose their own outfits will boost their self-esteem and mental development. As dressing is a significant aspect of your personality, allow children to choose their clothes and learn by studying their environment.
Worth Your Money:
It's essential to buy garments that are worth the money you're planning to spend. However, we can't overlook the reality that children grow up quickly, and it's pointless to spend too much money at a time. There are a variety of trustworthy and eCommerce websites where you may shop for children's clothing online.
It's pointless to go looking for the best clothes for your kids.
OZKIZ
is the top online children's clothing store.