How Korean Kid's Clothing Sizes Are Marked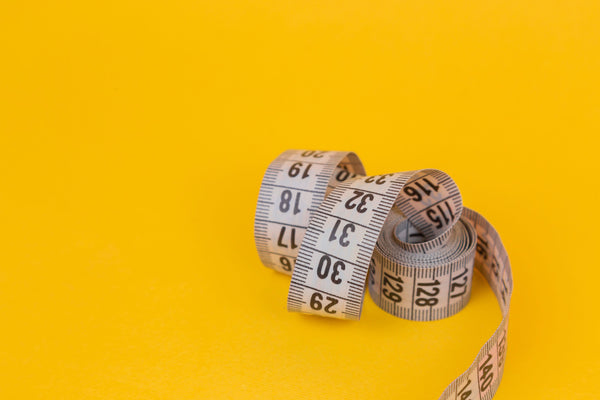 Have you ever been shopping for kid's clothing? We'll tell you; it's an extreme sport! With the Festive season fast approaching, you'll be looking at shopping, lots of shopping! While it's easier to ask friends and family what they'd want this year, you can't exactly do the same with children. Not to mention the traffic you'd anticipate in all your favorite stores. Although you might not tag everyone you love along to Korea for some apparel shopping, online purchase is an option. So whether you're looking to buy a cute little winter jacket for your niece or simply shopping around for your children's booties this year, we've got you covered on the sizing.
What Makes Korean Clothing Charts So Different
Most countries across the world have their clothing size charts, and Korea is no different. However, what makes Korea's clothing denotation stand out is height and weight factors to land the perfect size chart. In fact, in the past Korean kids sizes were based on children's age (size 1,2,3,..) but not all kids are the same size even in the same age. Therefore,  it has been changed to height based size(100,110,120, …). Primarily, children's apparel charts in Korea are gauged in centimeters, unlike most international sizing standards that come in inches. 
Considering how fast children outgrow their clothes, understanding Korean cloth wear conversions will come in handy. We dissect Korean children's clothing charts into two broad categories: infants' and toddlers' sizes. The infant clothing chart starts at 50, which caters to infants of 0-3 months. The sizing then increases at intervals of 10 for every three months scaling up to 18-24 months.
For toddler sizes in Korea, the size stays scaling in tens; however, the age interval is no longer three months. The Korean clothing chart for toddlers typically estimates a size-up growth for your toddler each year.
Getting Accurate Fittings With Korean Clothing Charts
We've created a foolproof guide to shopping for your baby and children clothing items:
Hunting down the perfectly sized pants for your toddler or infant is such a trip- you don't want them too short, nor do you want them too tight. Achieving that ideal balance, so your child doesn't walk around with their ankles peeking, or worse, tripping over the hem of their trousers, is the ultimate goal. Measuring up the waistline, thigh, and ankle width before sizing up does the trick for shorts and pants. The last crucial step is measuring the pant's full length; if you're looking into a pair that would serve them through the season, then consider sizing up to at least 2.5 centimetres.
Since footwear is the most worn item in every wardrobe, investing in a good pair of shoes is essential. The Korean shoe size chart corresponds with Japan's: both measure the child's foot length in centimetres. When picking out poky poky fur sneakers for your baby, you'd want to size up. A snug pair is not what you're after; you'd want your baby's feet to have some wiggle room. When buying shoes for children, capitalize on the comfort and functionality: foot length and width should be your size guide.
The measurement requirements for children's shirts vary depending on the brand and design. However, where applicable, shirts and blouses should be measured across the shoulders, sleeve length, chest width, and sleeve and wrist width. Unless it's a t-shirt designed to fit, the most allowance a shirt should have is at least an inch for easy limb mobility. The goal isn't to wrap the child up but to dress them comfortably.
Last Words
Considering how fast children grow out of their clothes, getting the perfect size for their body frame is vital. Between juggling those busy tiny hands and balancing shopping bags, the last thing you need is to get their sizes wrong. When you invest in your child's apparel, you want it to be worthwhile so it can serve them for years to come. Getting the sizing right is the first big step to that! Rather than rely on the age and size assumption of the client, Korean brands have developed a size chart that circles around the average weight and height of the client to derive a more accurate estimate of sizing for their clothing items.