Best Girl Party Dress Idea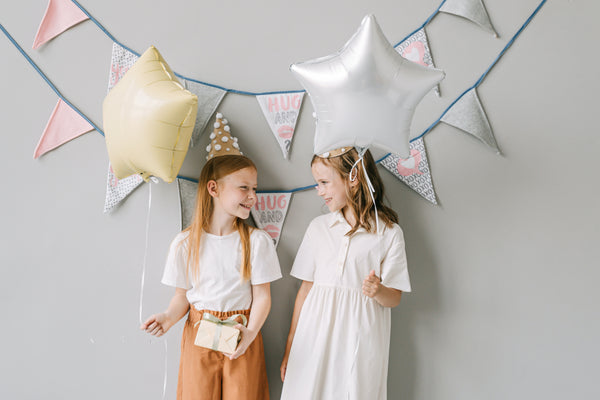 When you meet with friends and family to celebrate a big occasion, it's the ideal moment to break out your favorite party outfits and dress to impress. It's time to start thinking about what your small ones will wear because they wait for you to finish your sequin gowns and sharp suits.
Fortunately, we've compiled a list of the loveliest girls costume and girl fancy dress ideas for any occasion. So, without any further ado, let's dig deep into it.
Princess Sequin Gown
A glorious and magnificent sequin girl party dress is an excellent choice for your child's birthday dress. On her special day, she will shine brightly and look stunning. These outfits are also appropriate for any occasion. The trendy collar and sleeve pattern will undoubtedly set you apart from the crowd.
Unicorn Dress
The adorable and colorful unicorn dress is precisely what you need to make your celebrations more vibrant and memorable. Dress her in one-of-a-kind unicorn gowns that will undoubtedly capture her heart.
Knee Length Frock
For your tiny one, choose a simple and comfortable dress. The elegant knee-length frocks are highly stylish and cute as a party dress. Knee-length skirts are ideal for a picnic or relaxed outing with friends and family.
Tutu Dress
The frilly and fluffy tutu dress is the perfect blend of fashion and flair for your young diva. Shop for a one-of-a-kind tutu dress that can be worn as light party attire for young girls. To dress your little girl in something fun and simple, grab the lovely tutu dress.
Princess Theme Dress
The princess-themed clothing will make your girls' birthday festivities or other parties extremely entertaining. Princes-themed dresses are usually designed with the clear sense of elegance and royalty your child deserves and will love. This one-of-a-kind and uniquely created gown will make a great impression on her.
One Shoulder Layered Dress
The one-shoulder gown with layered flair is a fantastic piece of apparel for young ladies. This dress style will look stunning on your princess on any occasion, whether it's a wedding or a birthday party. This dress style exudes an authentic princess vibe, making it ideal for celebrations.
Ombre Dress
The ombre dress is an excellent masterpiece that combines fashion and style. The joyful and fluffy flare enhances this party wear gown's style. The high-low design also adds to the elegance of this ensemble. Purchase this lovely piece for a unique style.
Children Tail Gown Dress
The pink tail gown is an excellent choice for small girls who want to be dressed in something different. It's appropriate for weddings, birthday parties, and other special occasions. The fuzzy neckline and lovely flair make this gown a must-have for any young lady. Because it will make you look stunning and distinctive.